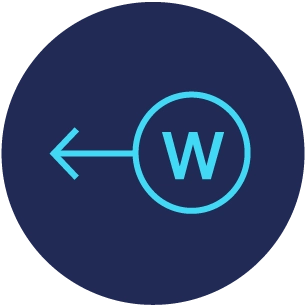 DMA West and Wales champions the interests of the data and marketing community, aiming to connect marketers with guidance and educate through networking and knowledge sharing.
Here's the latest from around the community:
Email has evolved as a key strategic channel over the past 12 months. But how? Join the DMA's Head of Insight, Tim Bond alongside experts from Validity and IPE as he walks you through this year's Marketer Email Tracker. You'll also get the chance to find out what your fellow marketers say about email effectiveness, the main challenges they face, and how they overcome any email obstacle. You can book your spot, here.
The past year has also seen huge amounts of change in the world of retail. We've seen the collapse of Topshop and Debenhams, and the disappearance of John Lewis and other major brands from our high streets, while deliveries arriving at the doors of the nation have gone through the roof. Ian Hughes, CEO, Consumer Intelligence Ltd takes a deep dive into how lockdown has brought about the death of retail and increased the growth of direct marketing. You can read more, here.
The pandemic has undoubtedly changed the way we shop and spend our money, but a year on from the first UK-wide lockdown how are businesses recovering? The eighth phase of the DMA's ongoing survey into the impact of coronavirus reveals some positivity for businesses looking forward, but that the road to full recovery from the challenges of the last 12 months will take time. Read more about the key concerns and impacts coronavirus is having on the data and marketing industry, here.
The 2020 DMA Awards were packed with amazing work. But what lies behind the brilliance - and what lessons can we learn? Discover who was behind the campaigns that took home Gold as they reveal how they wowed our DMA Judges. This online session examines what goes into making an award-winning campaign. You'll hear from Mitsubishi Motors, OLIVER, The Guardian, Ogilvy, ODEON, Essence, BT, April Six, and Scania as we dig deeper into winning work and give you the inside track on sizzling creative, pinpoint strategy, and bar-busting results. Find out more, here.
In collaboration with one of DMA Awards partners Culture Heroes we've developed a new leadership programme, to help continue our commitment to drive greater diversity and inclusion in our industry. Funded by the DM Trust, the programme supports ethnic minorities, helping individuals get access to leadership training and coaching. If you would like to apply, please click here.
Thank you for reading and until next time.
Best wishes,
Andrew
DMA West and Wales Community Manager
Members