DMA Accreditation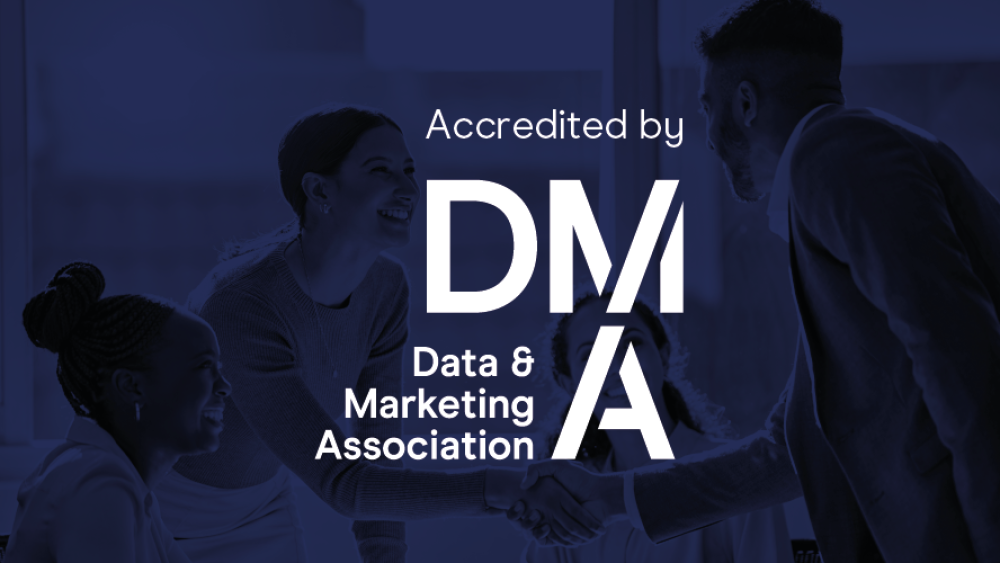 Becoming a DMA Member has always meant more than paying a fee to be part of a club. The DMA provides a host of benefits and services – events, learning opportunities, research and insight, access to legal advice, as well as the work from our Public Affairs team and Councils and Committees. At the heart of everything we do is our commitment to responsible marketing, enshrined in the DMA Code.
Finding Risk areas or Gaps in Compliance
All DMA Members' data practices are assessed by the DMA's compliance team to ensure their practices are in line with the DMA Code. This is a requirement for DMA Members to demonstrate that they are responsible marketers.
As a new Member and every three years of Membership, we take you through the assessment process step by step, to understand your compliance with the UK GDPR and PECR:
You will be walked through questions about your data processing activities, marketing activities, data security and transfers, partnerships and processor/joint controller relationships.
You will take us through the contractual arrangements you have in place with any data providers, brokers, data processing services such as screening against the preference services.
We will also assess your data collection points to help you ensure the validity of the lawful basis being relied upon for direct marketing purposes.
Supporting Members with achieving compliance
This is an area where your DMA Membership really delivers on reducing business risks around data and compliance.
At the end of the assessment you will receive information about any of your practices that are not compliant with The UK GDPR or PECR legislation.
Our legal team will be on hand to help you achieve compliance with GDPR and PECR in all of the areas covered by your assessment. Both the assessment and the follow up support are provided as part of your Membership fees.
Upon rectifying the non-compliant activity, you will become a fully-fledged DMA Member and able to display the DMA accredited badge.
This process gives our Members peace of mind that their business activity is compliant with current legislation, reducing the risk of fines. The DMA Accredited badge also allows Members to demonstrate to their audiences their commitment to customer-first principles, protecting their brand and building trust.
Ongoing support
When the auditing process is complete, The DMA's support to Members continues:
DMA legal help desk - unlimited, indemnified data & marketing advice for Members
A qualification in GDPR for marketers – available to all employees in your Membership
Additional security for sellers of personal data
The additional level of auditing is designed to support our Members in achieving the highest standards and a responsible approach to data-driven marketing. This provides increased assurance to brands when buying data from Member companies.
Once a company has successfully passed the external compliance assessment they will also be asked to submit an online questionnaire annually to ensure there are no significant changes to the way the business operates. If there have been significant changes to the business or after three years, the business will be asked to renew its additional compliance assessment again.
To discuss how DMA Membership can support your business book an appointment with our Membership team.
Hear more from the DMA