The DMA Communities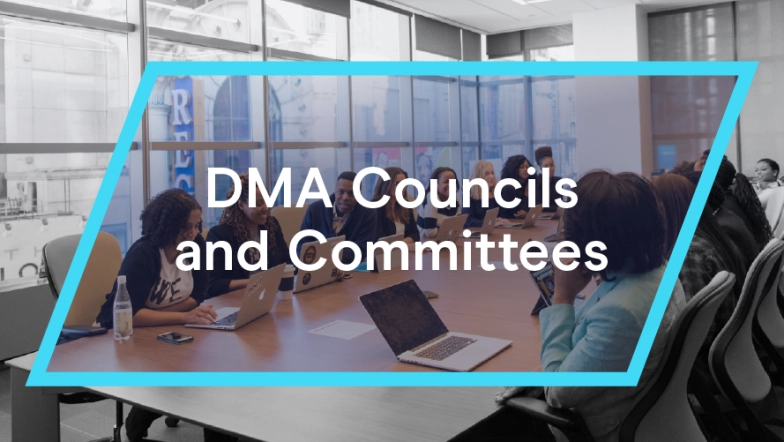 The DMA Councils and Committees are made up of representatives from the DMA membership, who are leading in specific areas of the marketing industry. Our Councils and Committees are the professional expertise guiding and advising the DMA on matters affecting all areas of Intelligent Marketing:
Putting customers at the centre of everything we do
Responsible Marketing
Creativity
Sustainability
Inclusivity
Data and technology
We work with our councils and committees to set the standards for marketing, inspire growth and marketing innovation in technology, data, creativity and always ensuring the customer is at the heart of what we do.
Each council and committee meets on a regular basis throughout the year in meetings that are a hybrid of virtual and London based so that DMA members from across the UK can be part of our councils and committees.
Members work through current marketing issues to provide guidance, advise on best practice and latest marketing techniques, provide insights derived from consumer research, consult with influential third parties and advocate and promote best in class marketing across channels.
Hear more from the DMA