It began with the writers and a fight for the power of the word.
Now we're bigger and we want you along for the ride.
Add your voice to our mission to prove the value of creativity in UK business, government and society today.
Welcome to the campaign for great British creativity.
Jun
10
Join us on Wednesday 10 June as we delve into the world of creativity. Hear from a selection of creative hotshots as we ask how can we champion creativity and pioneering thinking throughout our industry – and beyond?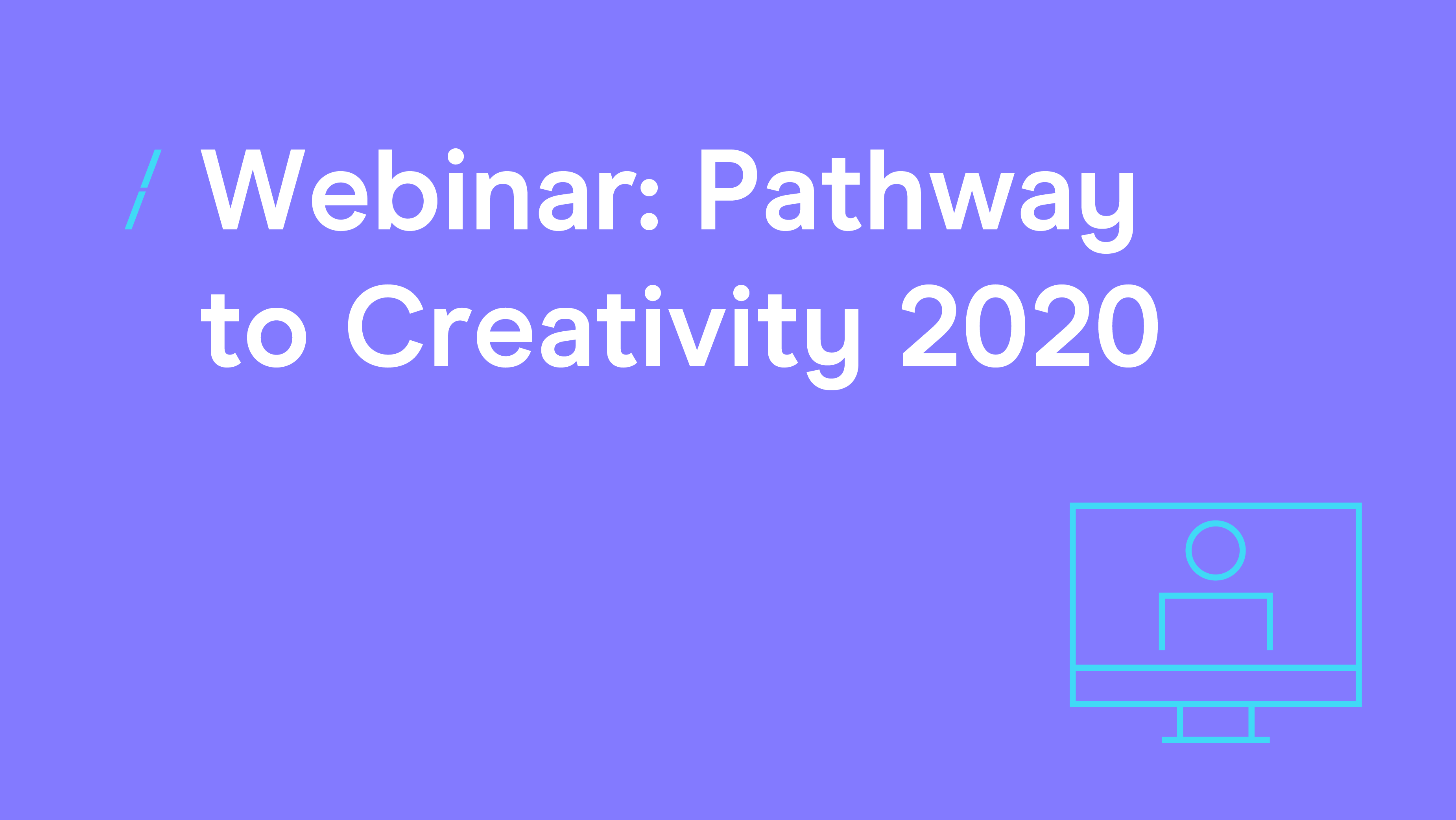 19 May 2020
DMA Talent caught up with Naveen Kirby, who attended a Big Book Crit in Manchester last year, and got a job at McCann Manchester as a result.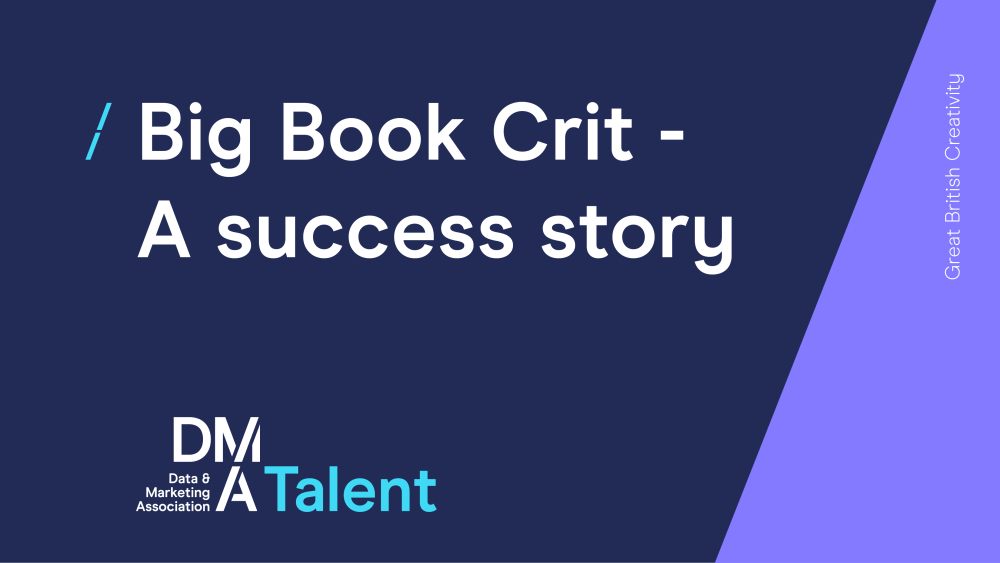 11 May 2020
Dr Sandi Mann from The University of Central Lancashire specialises in understanding the benefits of doing nothing. Richard Sharp, Owner of the Sharp Agency, discusses why this lockdown could be one of the world's most creative times.
07 May 2020
DMA Talent are taking their Big Book Crit online this spring so that students don't miss out while they study at home
21 Feb 2020
The DMA Door Drop hub delves into Creativity in Print, showcasing some of the best Door Drops to grace our doormats in 2020.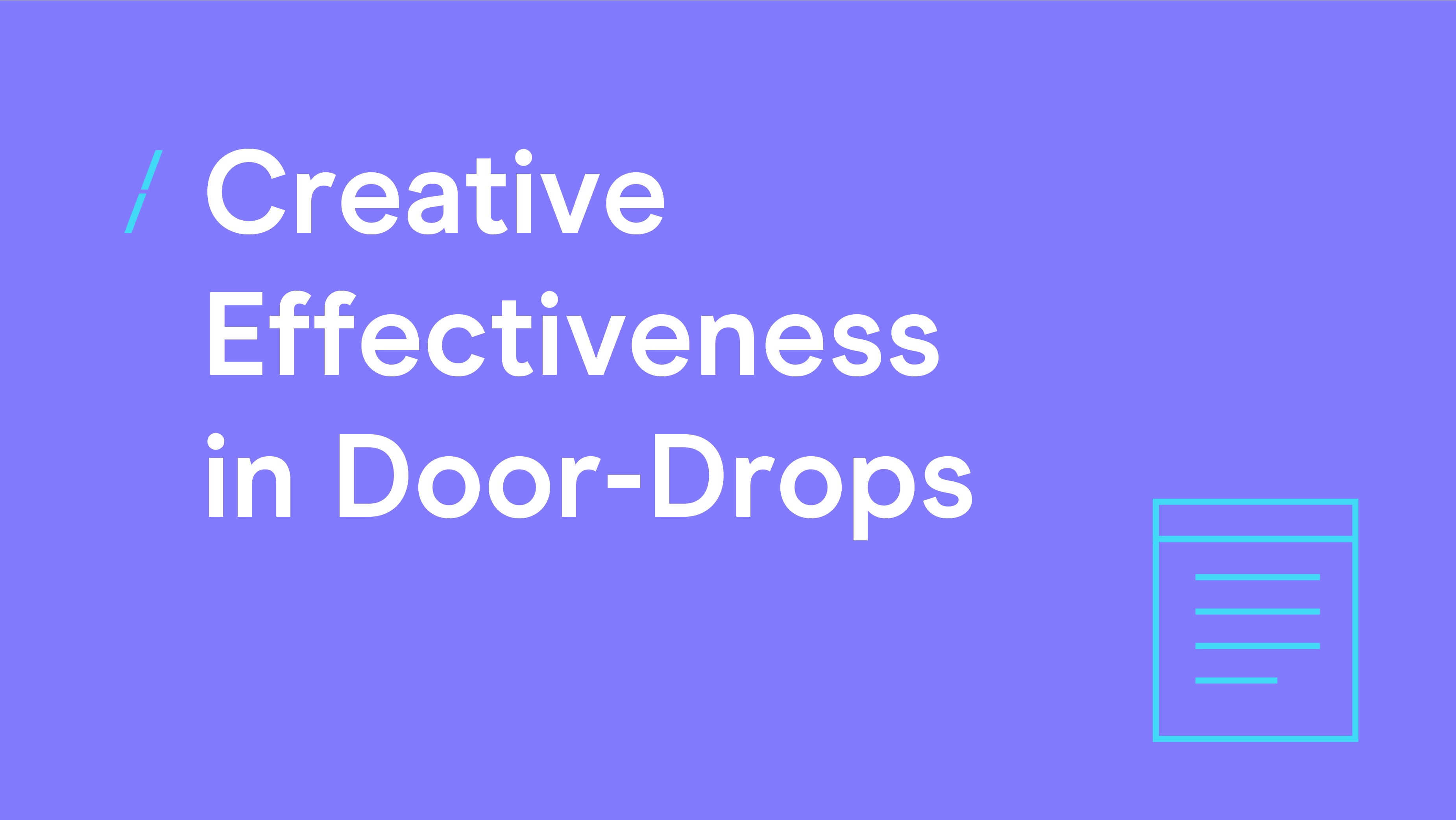 14 Feb 2020
Glenn Fisher talks to Chair of the DMA's Creative Committee Debi Bester, and Creative Committee member Hiten Bhatt about how advertising can have a positive influence on society, why creative people need to stop putting themselves in silos and the importance of collaboration.
06 Nov 2019
Perfect for individuals looking to get into the advertising industry, the Big Book Crit is back and is free to attend. With events in Leeds, London, Bristol, Manchester, and more, the Big Book Crit helps aspiring creatives break into the industry.
04 Sep 2019
Get ready to work on your creativity and boost your copywriting skills with these IDM courses