Legal Helpdesk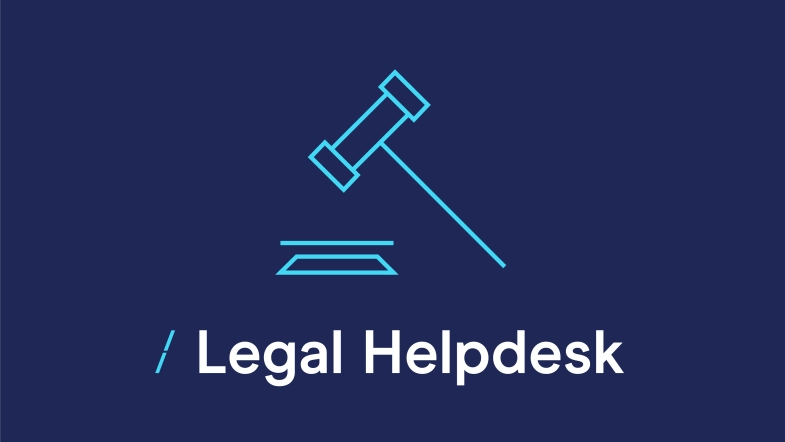 DMA Members can save time and money with access to our complimentary legal advice. Our experienced solicitors help you tackle concerns affecting your business. In addition, as part of our new Legal Helpdesk partnership with Lee & Thompson LLP, Members can now receive expert legal guidance to help their business throughout the coronavirus outbreak.
Member-Only Access to Our Legal Team, Year-Round
Complimentary, unlimited, indemnified advice to members; responses to government consultations; legal and public a­ffairs content; regular nationwide updates.
The DMA's two qualified solicitors have more than 30 years' legal experience between them.
Get guidance on:
General Data Protection Regulation (GDPR) legislation
Advice on the Data Protection Act, PECR, and privacy policies
Data capture methods – data capture statements, is it opt-in or opt-out?
Email/SMS marketing – rules under PECR
Direct mail – postal rules
Consumer Protection legislation – rules affecting marketing and advertising communications
Trademark/copyright issues – checking trademarks and advising how to apply for one; advising on copyright infringement
Advertisement copy check – whether ad complies CAP Code and consumer legislation
Prize draw/ promotion requirements – advice on promotional mechanic and T&Cs
Telemarketing – outbound calling regulations
Companies Act requirements
Our legal experts also offer:
Pitch Protection
Members can register their pitch documentation to protect creative ideas and content. They receive a certificate to prove the content was created by them first, preventing alternative claims.
Social Media Helpdesk
Members can request advice on how to comply with the marketing policies of a selection of the biggest platforms: Facebook, Twitter, LinkedIn, and YouTube.
VAT Helpdesk
Members can request advice on VAT liabilities for print-based marketing goods and services in association with Zero Vat. Help with: how to classify goods and services for VAT purposes; advice on what is zero-rated and what is not.
Coronavirus: Introducing Our New Legal Helpdesk for Members
The DMA has partnered with law firm Lee & Thompson LLP to support Members on a broad range of legal issues around the impact of the coronavirus. From campaign planning through to operational matters.
The DMA's legal experts alongside those from Lee & Thompson offer help with:
Betting and Gaming regulations
Comparative Advertising
Contracts
Data Protection
E-commerce issues
Intellectual Property (trademarks and copyright etc)
Music Clearance
Prize Competitions and Sales Promotion
Product Liability
Terms & Conditions
Trading Standards
Find out how to use this service
Hear more from the DMA