Public Affairs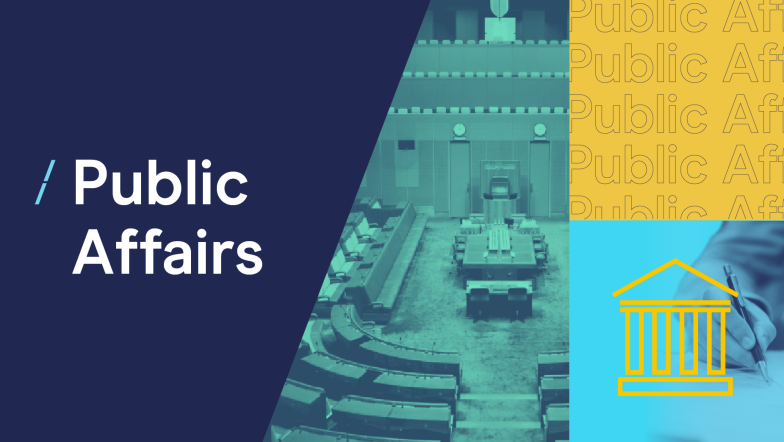 The DMA works closely with UK government - and governments and regulatory bodies abroad - to protect and further the interests of our DMA Member community and the broader data and marketing industry.
We play a key role in the shaping of data protection laws and standards in the UK and the EU as well as leading the implementation in our industry as a trusted source for advice and guidance.
Our Members plug directly into this work by becoming part of our vibrant, diverse Councils and Committees community that drives the DMA's regulatory responses.
DMA Members protect their brands and our industry through responses to government activity channelled via regular surveys.
This engagement helps us shape real-life, representative responses to government and policymakers on the impacts of the regulatory landscape on data-driven businesses.
And there's opportunity for active participation in live roundtables with regulators and policymakers in Westminster and beyond, as well as network-building at events and forums that shape the compliance, regulation and policy debate around the industry.
Together we will build a thriving, diverse, customer-focussed industry that we can all be proud of.

General Data Protection Regulation (GDPR)
A customer-first approach underpins everything we do: our work on the General Data Protection Regulation (GDPR) acts as a prominent case study.
We led our industry towards a new regulatory landscape, piloting through choppy waters to reach an outcome that put people first and guaranteed that good governance of the use of personal data is enshrined in the marketing process.
Hit the button below to review our guidance on the essentials of GDPR, and further guidance on GDPR specifics.
DMA GDPR guidance for marketers

Data: A New Direction – Influencing UK Government to help build a fair and balanced data-driven industry
The DMA was appointed by the UK government – through DCMS - as a trusted convenor of an independent industry roundtable to examine recent consultation on data protection reform.
The government consultation seeks to create a pro-growth, innovation-friendly data protection regime – balancing the needs of business and customer privacy.
We invited DMA Members to join the session as we tackled topics with a direct impact on building successful customer relationships; both in terms of greater certainty around customer acquisition or retention, and safeguards for customers, to ensure trust is earned and maintained over time.

Your response to Data: A new direction
You shared your thoughts and opinions on the governments consultation Data: A new direction, please view our full response on this consultation on your behalf.
Hear more from the DMA