The Hub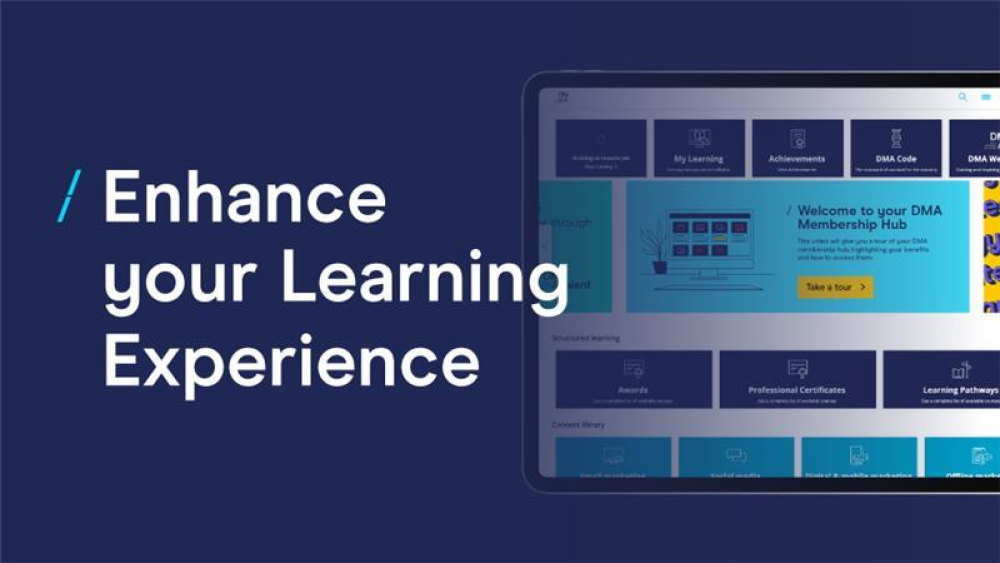 Discover The Hub, an exclusive Member-only service
We're excited about the excellent response to The Hub, the latest addition to our DMA Membership.
After running a successful pilot, we're now moving all Member content over to The Hub.
The Hub is a Member-only service where you can access all of your DMA Membership benefits and resources quickly and easily in one place.
It's a great way to protect, upskill, and grow your brand by getting the most from your Membership.
A continuous learning ethos is a cornerstone of the DMA. Our Corporate Membership provides your organisation with a breadth of options to upskill and train your marketing, data, and compliance teams, including:
A 24/7 online portal with over 300 hours of teaching material
Guidance, insight, thought leadership, and discounted IDM courses
A packed events calendar and networking opportunities at DMA Council and Committee sessions
So, are you ready to boost business performance by getting the most from your Membership?
If you're new to The Hub, watch our demo video, here.
If you already have an account, use your DMA login ID & password to access The Hub.
If you require any help or assistance, please contact your DMA Account Manager by emailing us at membership@dma.org.uk.
Access The Hub
Hear more from the DMA