Email benchmarking report 2017
15 Aug 2017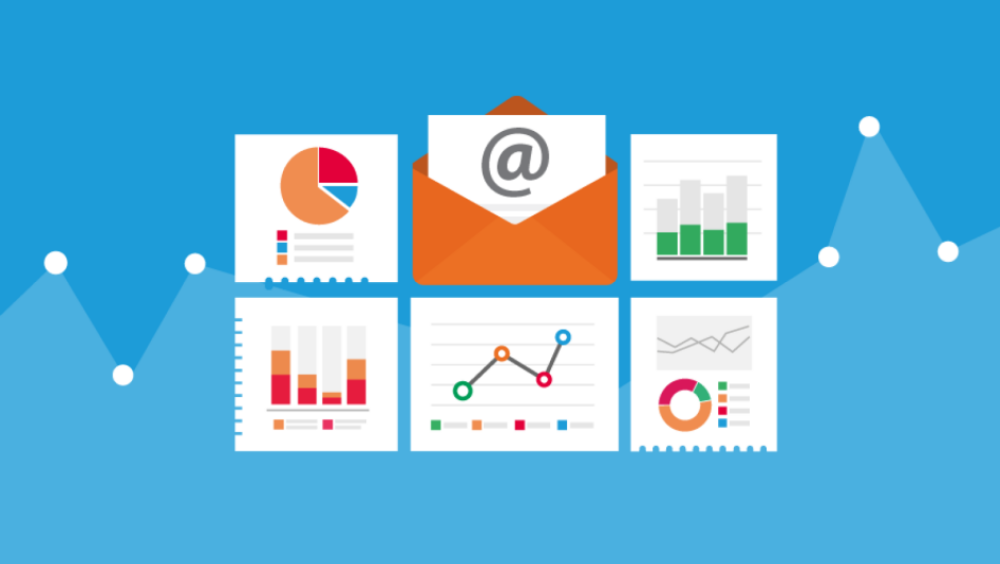 Welcome to the DMA's email benchmarking report, sponsored by dotmailer.
Here we examine the state of the industry, to give organisations the chance to compare their email campaigns against industry averages.
We've calculated the combined delivery rate, open rate, click-through rate (CTR) and click-to-open ratio (CTO) of more than 37 billion emails and compared samples from 2016 and 2015 to track the relative performance of the average email year-on-year.
We present these key metrics in interactive graphs. Click the check-boxes to select which data and years to display.
Marcus Gearey, Chair of the DMA email council's research hub and analytics manager at Zeta Global, said:
"By concentrating on engagement and delivery data for both B2B and B2C sectors, we concentrate on the information most highly valued by marketers. Then by sharing insights through interactive charts we have reinvigorated a coveted report.
"The new methodology and report structure pays dividends in comprehensiveness, trust and relevancy with a growing contributor base key to driving these values in coming years."
Email benchmarking data
Overall delivery rates remain high at 98.3%. This suggests that all our respondents have up-to-date mailing lists. Current email best practice produces very clean data.
Open rates, likewise, have remained static. This year 14.2% of marketing emails were opened.
This is far lower than consumers' own estimates in the Consumer Email Tracker 2016 where consumers reported they opened between 28.4% and 50.1% of their emails. While some of this disparity can be explained by many ESPs counting an 'open' only when images have downloaded, a consumer would count any open, with or without images. Nevertheless, users' estimate they open at least double the emails they actually do based on these figures.
CTRs have fallen, however. In 2015 1.80% of emails received clicks, but this has fallen to 1.56% in 2016. This modest-looking drop corresponds to a loss of 13.5% of unique clicks compared to 2015.
Referring again to the Consumer Email Tracker 2016, 65% of consumers say they click an email when the email is interesting to them – suggesting that the vast majority of emails are not interesting to consumers.
Correspondingly, CTOs have fallen by a similar amount, from 13.3% to 11.0%.
In 2016 the top three most opened emails were from travel (21.1%), utilities (15.0%) and retail (14.9%) brands. We split sectors by: finance, retail, publishing, travel, not-for-profit (NFP), utilities, and other.
While second overall, it's likely that utilities were viewed as the most important sector by consumers. Jenna Tiffany, of the DMA email council's research hub says:
"It's always insightful to see a comparison across industries for email performance. To add context a large percentage of utilities emails sent are energy statements or bills for the month or quarter, and as a result generates a high open & click rate as customers click to check their bills.
"Talking more generally, offers do still play a key part in B2C email content which typically drives a higher open & click rate, especially with more frequent purchases unlike in B2B where the purchase cycle is longer."
Travel and retail were likely to be viewed as the most interesting kinds of email, containing plenty of click-generating content. The least opened categories were NFP (6.0%), publishing (7.6%) and finance (9.5%), raising concerns about the relevance of these emails as they reach the consumers' inbox.
For CTRs, the top performing sector is utilities, with 2.5% winning clicks. This is followed closely by travel at 2.4%.
The lowest CTRs are for publishing (0.77%), NFP (0.83%), and finance (0.88%): the same bottom 3 as open rates. There may be too many irrelevant or poorly targeted emails from these categories.
This pattern holds for CTOs too: utilities (16.8%) on top, with finance (9.3%) lagging behind.
Finally, for the first time, we have collected data to allow a comparison between B2B and B2C emails.
B2B emails are slightly more likely to be opened (22.0% for B2B, versus 18.7% for B2C). However, B2C emails receive 57% more unique clicks than their B2B counterparts (2.3% for B2C vs 1.3% for B2B).
According to Jenna Tiffany: "It's also important to take into consideration when comparing B2B and B2C emails that typically, a higher proportion of B2B emails are follow-ups or 'FYIs' to a conversation that's recently taken place such as after a telephone call, which require no action from the recipient, hence the lower click rate."
Marcus Gearey concludes: "With more than twice as many contributors than at its relaunch last year, the DMA Email benchmarking report is a testament not only to those who volunteered their data – for which we give enormous thanks – but to the inherent value of the report these contributions reflect. We hope you find this year's report useful."
If you would like to add your data to future editions of this report, please email research@dma.org.uk and we will let you know how you can get involved.
Methodology
Data were kindly provided voluntarily by DMA members. The sample covers over 37 billion emails sent by 12 different ESPs: Adestra, Adsalsa, Cheetah Digital, Communicator, Connect Direct, dotmailer, EmailCenter, Emarsys, NP6, Pure360, Redeye, Traction Digital and Zeta. These participants have a wide range of clients across various industries at disparate volumes; this report should be used as a guideline only for email performance. Only aggregate figures are reported.
Analysis was carried out by the DMA insight team. The report was written by the DMA insight and marketing teams, and the DMAs email research hub.
Sponsored by
To read the latest versions of our Email benchmarking report, head to the links below:
Email benchmarking report 2022
Email benchmarking report 2021
Email benchmarking report 2020
Email benchmarking report 2019
Email benchmarking report 2018
Ready to harness the power of email marketing? Check out our range of courses here.
Hear more from the DMA