Email Benchmarking Report 2021
20 Jul 2021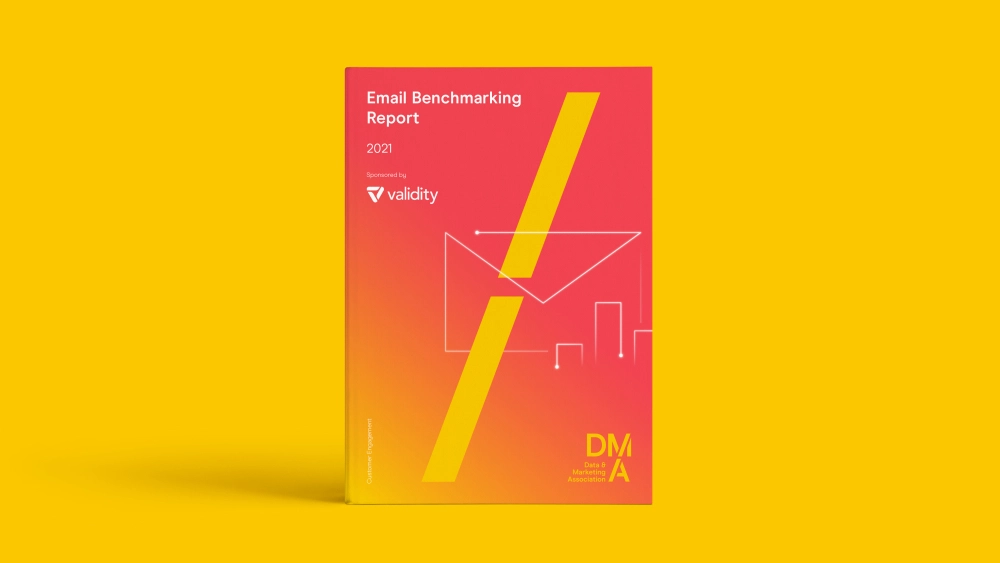 Among many benefits, email offers marketers the advantage of being easily measured: email professionals assess their programme performance through deliverability, open and click rates, which in turn impacts the return on investment (ROI) generated.
The DMA's Email Benchmark Report 2021, sponsored by Validity and written in collaboration with the Research Hub of the DMA Email Council, analyses data from a cross-section of the industry's email service providers, offering an overview of email's key success metrics. In addition, we have analysed year-on-year variances, split out B2B vs B2C and industry sector data.
While this year's metrics appear to show a year-on-year decline, this is in the midst of a global pandemic that saw overall send volumes increase nearly a fifth. This is an important aspect to keep in mind while reading the report and it is reassuring that emails key metrics remained so stable.
The unprompted changes we had to face and the conditions we all had to adapt to have asked marketers to think differently, and many have seemingly welcomed the challenge. Indeed, data shows a significant uplift in total opens and total clicks – a success that validates the increased importance of email as a key channel, especially during the pandemic.
Furthermore, the research reveals that Not-for-Profit organisations have seen vastly improved email metrics throughout the pandemic – as have utility companies.
Delve into our report and learn more about email programme performance analysis – improve your decision making by balancing the quest for enhanced performance and the achievement of programmes' objectives.

Email Benchmarking Report 2021

This report also wouldn't be possible without the participation of several companies that took the time to collate their metrics and share them with the DMA. We would like to thank the teams at adSalsa, Cheetah Digital, dotdigital, Emarsys UK, Epsilon International, itg, Moosend, Pure360 and RedEye for the commitment and time they dedicated to this project.
Hear more from the DMA