Pathways to Creativity 2020 - Activating Experience
07 Jul 2020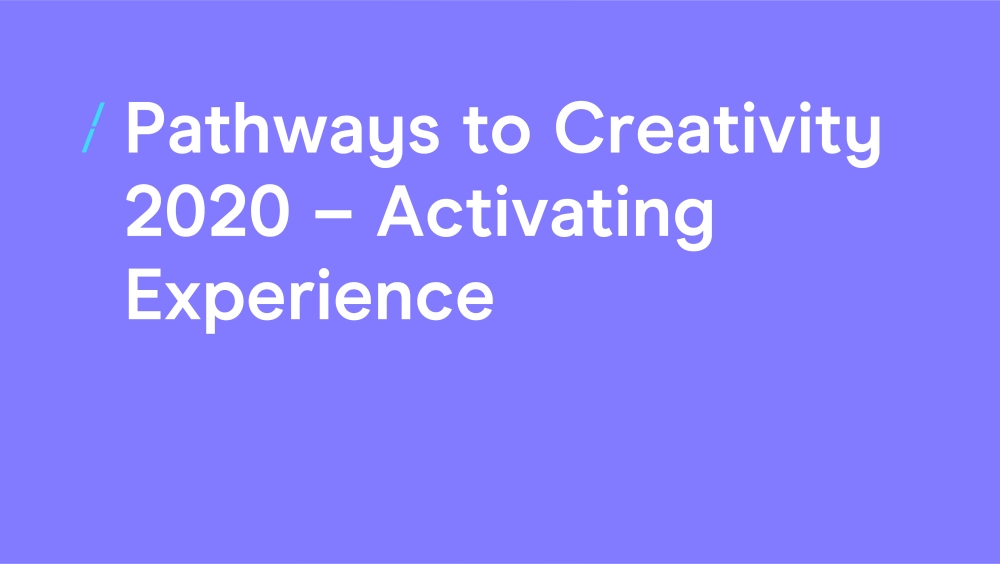 In our recent Pathways to Creativity report, we explored a range of different long-term trends and how they highlight consumers passion for creativity. These formed four key themes that we believe aren't just shaping the world to date, but will continue to do so tomorrow.
In this series, we will re-visit each of these themes and share some examples of how brands are already successfully activating consumers creative passions.
This article will look at 'Experience', with 'Authenticity and Collaboration' and 'Personalisation' explored separately. To begin, here is a quick reminder of how we define this theme:
Experience: Brands that create memorable, unique and creative experiences for consumers within their customer engagement campaigns can appeal to creative consumers' strong desires to experience new things, gain new knowledge and enjoy creativity.
Case Studies
Augmented Reality Helps a New Ship Set Sail
Becoming a Trusted Source for Creative Skills
Bringing Homelessness to Life
Ready to unleash your imagination, curiosity, and creativity? Explore our range of Copywriting and Creative courses.
Hear more from the DMA