Winning New Customers with Homemover Data
09 Feb 2021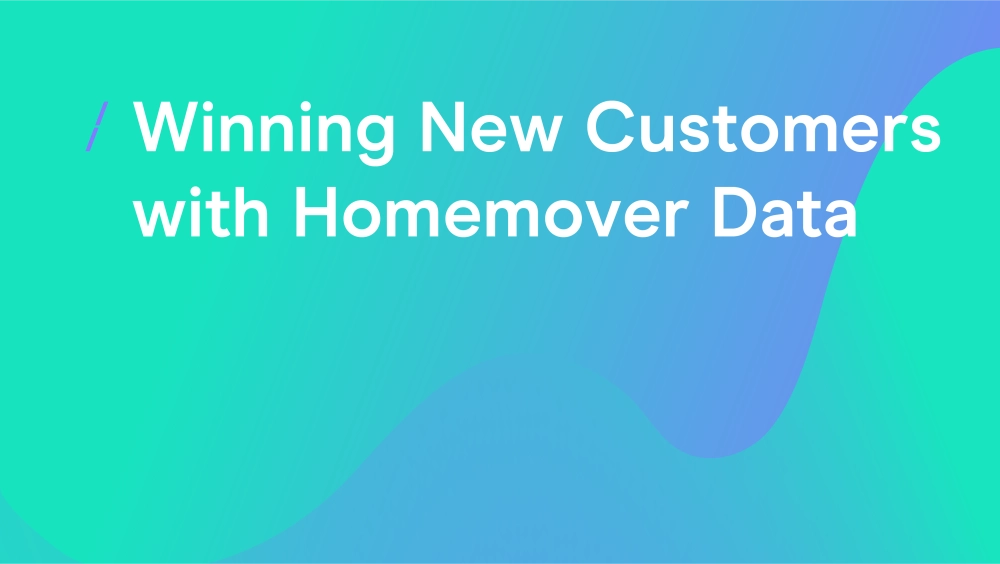 This article is written by Sarah Burns, Deputy Chair of the Print Council.
As you'll undoubtedly be aware, moving to a new house is a key time for several sectors with consumers in a switchers mindset. And it's a market that is currently buoyant with the stamp duty freeze as of early January there were around 530,000 consumers at various stages in the mover journey.
Edit has just released a Homemover whitepaper detailing a whole host of facts and figures that show why this audience is one most brands should be including in their acquisition and retention campaigns.
Campaigns using this data are highly targeted, for instance, you can target home movers based on the cost of the property, the number of rooms, and even the stage of the house move. All these data points don't just allow for great targeting, but the ability to get really tailored with your message and creative, making sure you are speaking to the audience at each stage of a move in the appropriate manner to drive response. This level of targeting allows you to execute a highly responsive campaign through either direct mail or lead generation.
Here are a couple of key sectors and the opportunities for movers' data within them.
Mobility

Finding prospects for mobility businesses can be difficult given the niche audience. Did you know you can target Home movers based on features including ramps and bungalows to offer more mobility options?
Insurance

Moving to a new house is a key time for insurance quotes and renewals, as well as a necessity for many mortgage brokers. Did you know you can target people at the appropriate stage of the moving journey for buying their insurance products, and even on the anniversary of their move when renewals are highest?
DIY
Whether it's a lick of paint or fitting out a new kitchen, you can reach this prime homebuyer's audience and send targeted messaging based on the stage of their move, and even the number of bedrooms, bathrooms, or age of the property.
Furnishing

Typically, a post-move job, we can help you find new homeowners at the right stage of their process with our highly targeted approach to reaching the consumer. We can tailor your communications plan based on the product and where in the homemover journey this purchase takes place.
Energy

Whilst a post-move job, homemovers works very well for the energy market. Getting your brand front of mind pre-move means you are there ready for them when they move to a new house and are ready to switch supplier.
The whitepaper has some fascinating insights that really show the value of this data and given the current surge of homemovers, this is a prime audience to reach right now. You can download a copy, here.
For any more information, or if you would like to discuss how homemover targeting can be integrated into your marketing plans, please feel free to contact me at Sarah.Burns@edit.co.uk.
Hear more from the DMA