Waitrose - Making the most of all platforms to drive response
25 Apr 2022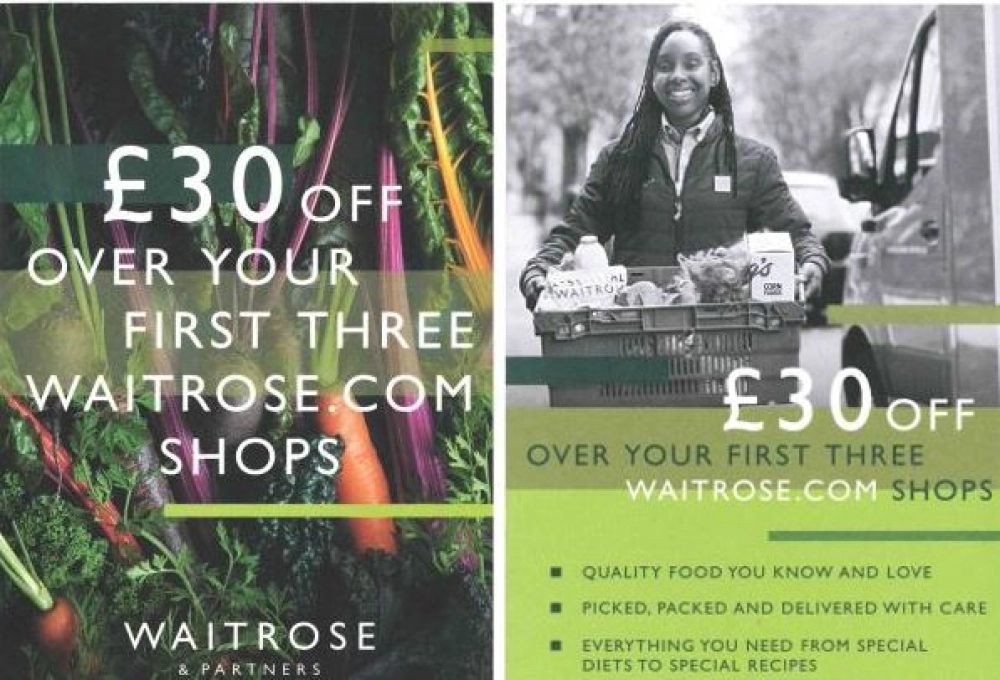 Written by Nick Brown, Sales Director at Newsquest Direct and a member of the DMA's Door Drop Hub.
Door drop remains a vital part of any marketing campaign. I recently received an item that made this point perfectly. The item was for Waitrose and was compelling for numerous reasons.
Creative
The leaflet was different in shape. It was rectangle, about ¾ of an A4 in height, and ½ A4 in width which made it instantly stand out from the other items I had received the same week. It was on slightly thicker paper which gave it the feel of quality, an attribute in keeping with the Waitrose brand.
Offer
Our household, like many others, retain door drop items for future reference or use. The Waitrose item was retained as it contained vouchers for money off your online shop with a total of £30 discount on offer. The discount codes were clear and easy to use.
Targeting
I am not a Waitrose shopper but that is mainly because there are loads of supermarkets between my house and the nearest Waitrose store. However, that doesn't mean I wouldn't be if it was convenient. By incentivising me to shop online gets me past my main barrier to shopping at Waitrose and therefore more likely to shop.
Multimedia
What I really liked about this door drop is the way it integrated with other platforms. The creative was consistent with the Waitrose TV advertising so I knew instantly the brand I was engaging with.
Furthermore, the item was incentivising me to shop online. This makes the Waitrose shopping experience more accessible to me whilst providing Waitrose the opportunity to collect important customer data to help further develop a longer lasting customer relationship with me.
This was a great campaign, more than just a leaflet drop with vouchers. This was a carefully targeted campaign that used creative that would stand out, consistent with other marketing messages whilst driving me to respond in a way that would make it more likely to start shopping at Waitrose and allowing them to build loyalty. I'm not sure I would have considered this at all if I hadn't received the door drop!
Hear more from the DMA