GDPR and you, chapter three
15 May 2019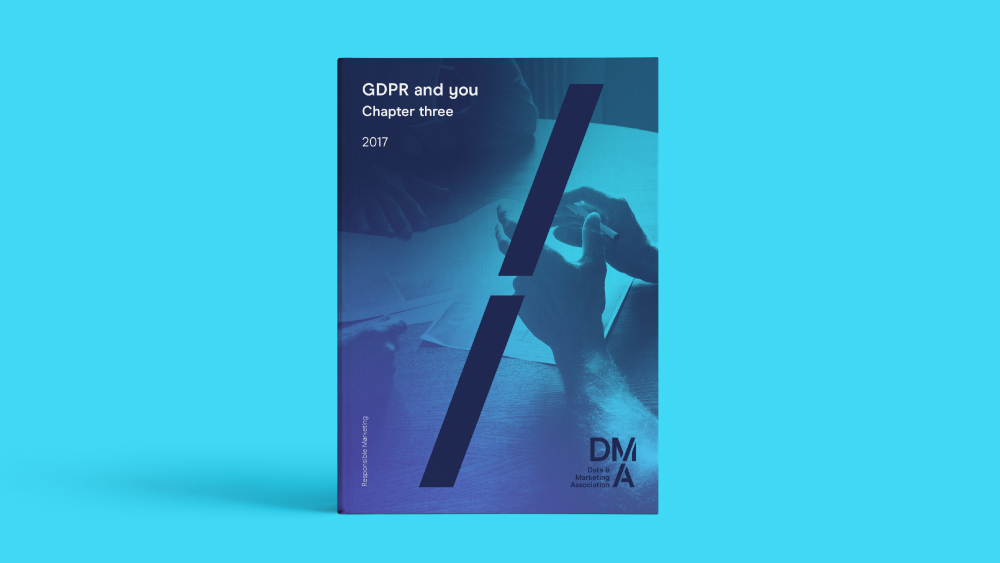 With a year to go until the GDPR comes into force, new guidance from the Information Commissioner's Office has refocused marketers' expectations, while Brexit has had a negative effect on marketers' trade both with the UK and with the rest of the EU
Recent guidance from the Information Commissioner's Office and others has focused marketers' attention on the GDPR, which is due to come into force from 25 May 2018.

As a result, marketers feel less prepared for the new law compared to February, the last time the DMA conducted this research.
Chris Combemale, CEO of the DMA Group, says: "Despite high levels of awareness, with a year to prepare for the new laws, the number of businesses that believe they will be ready in time has dropped to just over half.
"Recent announcements and guidance from the ICO have caused much concern, that the interpretation of the laws is overly strict, penalising the companies most committed to best practice, honesty and transparency.
"What the industry needs is balanced and fair guidance from the ICO and Article 29 Working Party. With just 12 months to prepare we need this guidance urgently if we're expected to be ready in time," he says.
Marketers' biggest concerns are:
Consent
Legacy data
Implementing a compliant system
Profiling
In addition, GDPR awareness of B2B marketers continues to lag behind awareness of B2C marketers. But, a growing number of B2B marketers are now aware of the changes required when distinctions for B2B and B2C marketers breaks down under the GDPR.
Despite the vote to Brexit, the majority of marketers (93%) understand that the GDPR will remain in one form or another regardless of this decision.
However, since the Brexit vote:
A net 9% of marketers say trade has decreased within the UK
A net 8% say trade has decreased with the EU
A net 2% of respondents say non-EU trade has increased
This research represents the the most comprehensive investigation into marketing and the GDPR, now into its third edition.
If you need help preparing for the GDPR, download our GDPR checklist to help you plan.
Hear more from the DMA