Creative Data Academy: Georgie Kemp's Experience
30 Jul 2018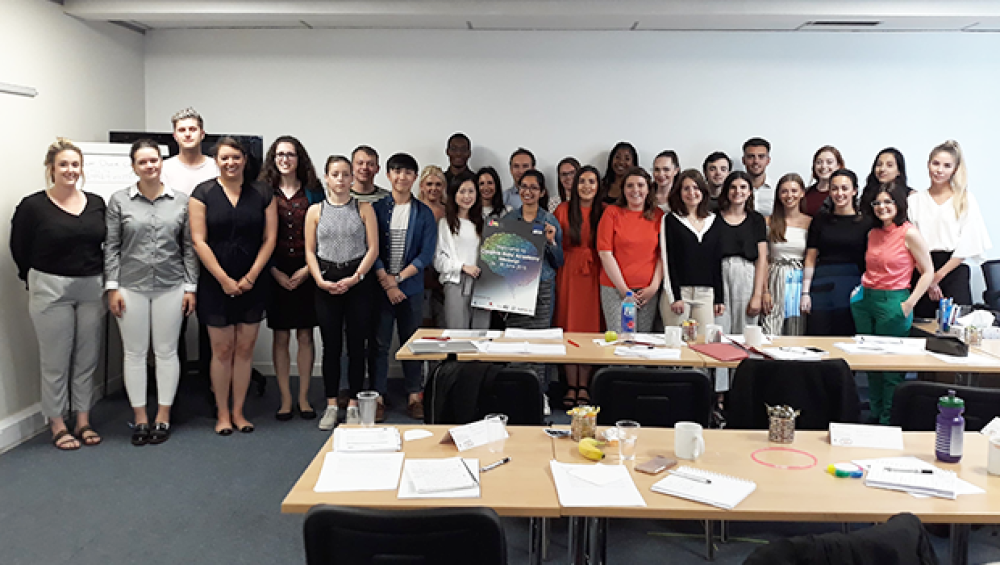 Just under a month ago I achieved a place to attend DMA Talent's Creative Data Academy in Edinburgh, representing Nottingham Business School, Nottingham Trent University.
I ensured I applied to this academy as soon as I saw the applications open. I spent the following 2 weeks perfecting it to the very best of my ability, to ensure I had the best chance to attend this extremely competitive, yet enlightening experience. I was made aware of my acceptance into the academy during studying away and very stressed, of my last few weeks at University. Somehow, this gave me the relief I truly needed at that period of time, and maybe a few celebrations were in order…
I was somewhat nervous upon attending the academy, however, once I walked into the conference centre with each of the other 29 students attending, It was apparent that we were all as enthusiastic as each other and eager to get learning. It was fascinating to meet so many other students from such different disciplines, all with such an interest for data.
Over the next three days, in-depth insights of data were available through talks, workshops and an inspiring networking event with key industry leaders in data and marketing. With emerging global technology, it is apparent that the data industry within the marketing sector is too, rapidly growing. The inspirationally awarded UK Digital Leader 2018 Gillian Docherty, from Data Lab Scotland, proposed how in 2040 the world we live in will be truly altered due to the impact of tech innovation maximising the value for data. Everything from 3D printed breakfasts, augmented reality wardrobes to find the perfectly fitted clothes for the current weather, to a microchip insertion to analyse your health in real time.
Another workshop that particularly inspired me, as it related to my studies was Justin Armsworth and Suneel Gopal from Experian. This workshop allowed us to understand the precise segmentation tools used by Experian to gather a 360-degree view of consumers. Experian's consumer insight tool, Mosaic, uses a new analytical approach to gather better data and to segment groups with more accuracy. Being a recent graduate in Marketing, it was interesting to observe how the experts segment the UK population into different 'types' - 66 in fact! Experian Mosaic helps thousands of organisations to unlock value and potential with a customer base, especially important for campaign screening.
Key takeaways regarding professional and personal authenticity were delivered by Rachel Aldighieri, Managing Director, DMA. This talk was especially important for future marketers entering the industry and how to gather and use personal data ethically. Rachel's talk followed the DMA Code of Conduct, which I will intend to follow working within the digital marketing industry, to always put the customer first and always be diligent with personal data. This perfectly linked with my increased understanding of GDPR presented by Laura Irvine from BTO Solicitors LLP. This talk, in conjunction to the IDM's GDPR Award, has given me a much clearer understanding of the main legal requirements and information to ensure the marketing activities I partake in the future, comply under the GDPR.
Overall, I could not recommend this three-day data academy enough! I have come away with a significant amount of confidence about entering my graduate scheme as an SEO Analyst at Impression, Nottingham, and meeting some key connections throughout my journey that also share a passion for data. This opportunity was extremely thought-provoking and enjoyable and I wish all of my inspiring future marketers who attended, the very best in the future. Finally, a huge thank you to all of the sponsors of the Creative Data Academy and to Lisa McLauchlan, James Dredge and Jessica Reilly for this unforgettable opportunity.
Hear more from the DMA