Scotsman Data Capital Podcast: Enough About Data - Let's Talk About People
16 Feb 2021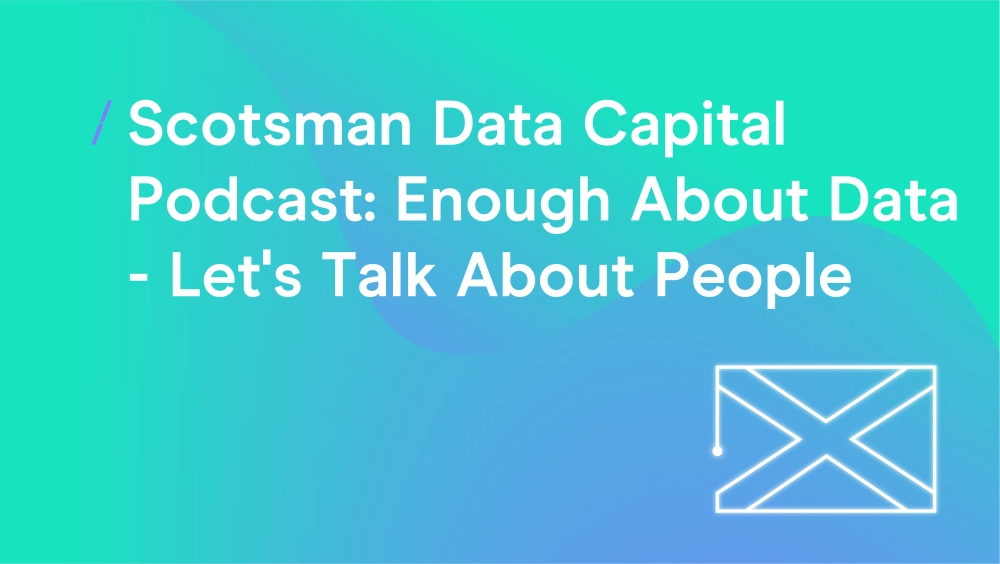 Tune in to hear what DMA Scotland's Chair, Firas Khnaiser, Head of Decisioning, Standard Life Aberdeen and Olivia Gambelin, CEO and Founder, Ethical Intelligence discussed when they got together with The Scotsman's David Lee.
During the final podcast of the Data Capital podcast series, they explored the human face of data and the importance of people in understanding the world of data, AI and ever-changing technology.
The podcast also explores pertinent themes, including why consumers have so much mistrust around what happens to their data - and quite rightly so with some blatant examples of how data is misused. Why do we sometimes forget to put people at the heart of data? And why human values must be built into technology and much more?
Olivia commented: "Our technology and our data are a reflection of our society. So when we see something in our systems, that we don't like, that's not the system - that's actually society, that's our human nature."
Firas highlighted why public trust in the use of data is so vitally important: "There are companies that have taken our data for a number of years and done all kinds of funky stuff with it and made billions, but they have never actually told us they would be using our data to do stuff like that."
Data Capital is available including Apple Podcasts, Spotify and Anchor FM or tune in here.
Hear more from the DMA