Data & Marketing Industry Diversity
22 Sep 2020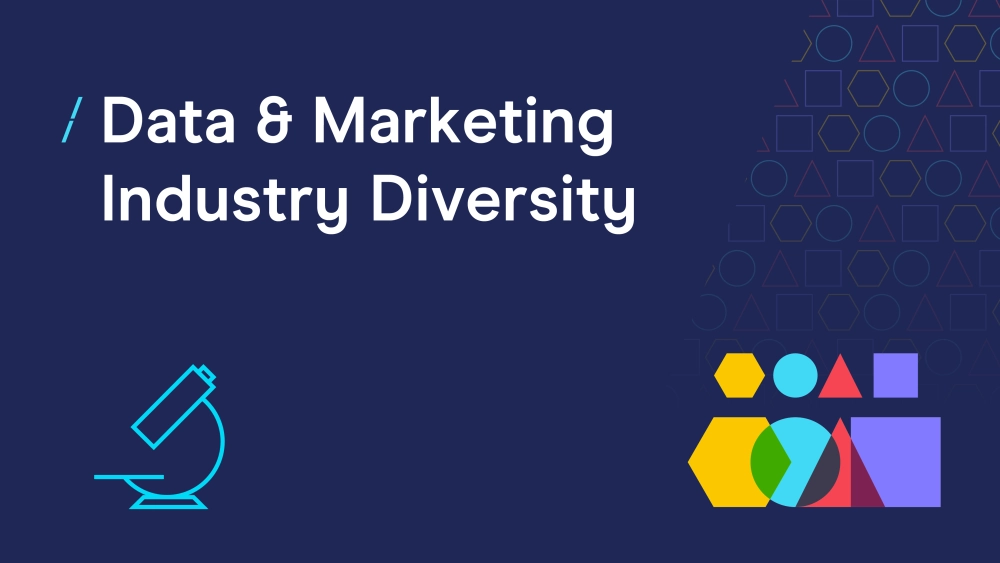 For the data and marketing industry to become truly diverse and inclusive of the customers it serves, it must first look at itself. This series of articles does just that. Starting with this introduction, which is followed by the insights from the DMA's Industry Diversity survey and what we are doing to make a more diverse and inclusive future a reality.
Over the years, research has repeatedly shown relationship between diversity and inclusion with performance and growth. McKinsey's report, Diversity wins: How inclusion matters, shows how, over the past five years, diverse companies have out-earned their industry peers. Companies in the top quartile for gender diversity on executive teams were 25% more likely to have above-average profitability – this number has grown from 21% in 2017 and 15% in 2014.
The 2020 Marketing Week's Career and Salary Survey revealed an entrenched lack of ethnic, socio-economic and gender diversity within the wider marketing industry. It reported 88% of respondents identify as 'White', only 5% identifying as 'Asian', 4% as 'Mixed race' and 2% as 'Black'. In senior roles 38.3% of marketers are 'White' and 49.5% are male.
This research analyses insights from a survey of the data and marketing industry that the DMA represents. This was developed in conjunction with the DMA Awards Committee and its diversity partners: Creative Equals, Culture Heroes and Outvertising. In this series of articles, we highlight the areas where companies should take bolder actions to create a long-lasting inclusive culture and to promote inclusive behaviour.
"At the DMA, we have always felt strongly that we need to create change rather than just talk about it," explains Rachel Aldighieri, Managing Director at the DMA. "We believe that actions are more impactful than words – particularly with regards to diversity and inclusion. But recent events and conversations across the industry have prompted us to reflect on that and recognise the importance of talking openly about both the issues raised by the Black Lives Matter movement as well as how we are working to promote greater inclusion across our industry and beyond'.
As the research on this area shows, even companies that are diverse should pay greater attention to inclusion. While improvements in representation can be achieved relatively rapidly, embedding inclusion within organisations, making it a solid pillar of the company's culture, can take many years. It often requires action not only inside but also outside the organisation aiming to have a positive echo for the actors involved – from employees to clients.
Check out the other articles in our Data & Marketing Industry Diversity 2020 series:
Discover the polyhedral nature of diversity and what are the actions you and your organisation can undertake to improve the industry's inclusivity.
Hear more from the DMA