Value of Data: Shifting values
18 May 2019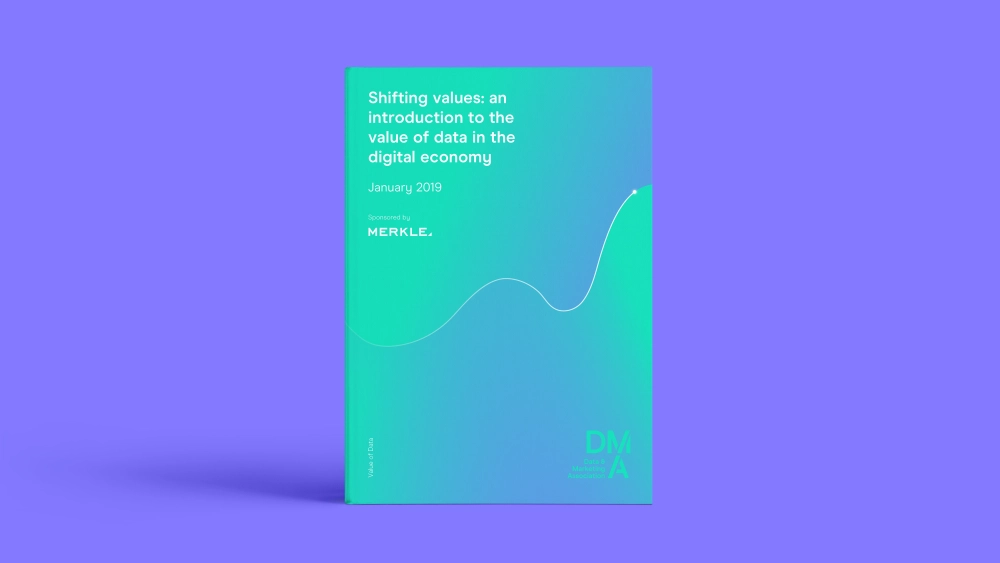 Shifting values: An introduction to the value of data in the digital economy is a whitepaper with a mission to spur debate in the UK's data and marketing industry.
Authored by University of Edinburgh academics Chris Speed and Ewa Luger, the paper takes you through the key topics underpinning our quest to help you - and the customers you serve - value data:
The evolution of tech in marketing, and what this means for data and the customer
Growing our understanding of the flow of data
Value chains and value constellations
Designing value
The ethical data solution
The ethical use of data
Click the blue buttons below to download mobile or desktop versions of the whitepaper.
Led by the DMA Scotland Council, academic partners the University of Edinburgh and campaign sponsors Merkle, Value of Data will interrogate and uncover the real value of data, and help businesses and organisations harness its power.
The campaign will explore:
The definition and creation of data
The worth of information - for the brand and for the customer
Using data to build trust
The transition from value chains to value constellations
The ethical use of data through all channels to create meaningful interactions
Through our research and collaboration with experts, you'll gain access to:
Insights around using data ethically
Networking events and happenings with similarly driven professionals
Lectures on various Value of Data topics
Be able to access toolkits and workshops
Hear more from the DMA