B2B Principles of Partnership Series: Pitching
14 Oct 2021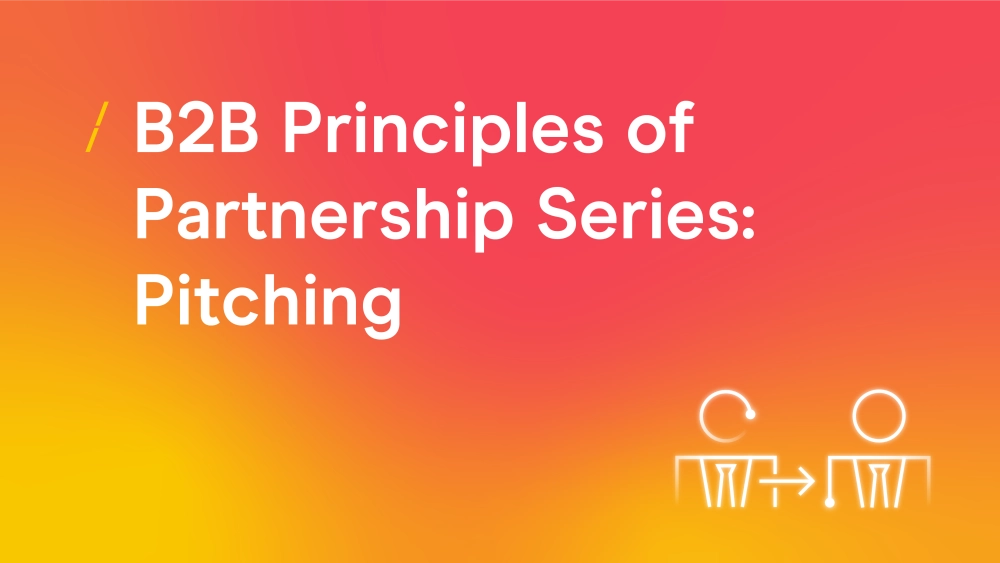 Marta Perez, DMA Council's Manager
In today's competitive market, agencies need to raise their pitch-game, where the key goal is to adopt a consistent and effective pitch process. When fine-tuned, this process should ensure greater success, with less agency time and expense wasted.
A competitive pitch can enable agencies to grow, they can provide more effective media-communication solutions, more constructive working relationships, or produce greater cost-effectiveness.
This video is relevant to full-service agencies, creative, digital and media agencies. The insight from this video will enable agencies to pitch successfully, sensibly and to be able to plan pitch strategies more effectively.
The DMA B2B Council and the Magnus Club participated in a roundtable discussion to answer key questions around client and agency pitching. Scott Stockwell Chair of the DMA B2B Council opened the discussion, which included:
Best and worst pitch experiences
Why does pitching create tension between two parties?
Should agencies get paid to pitch?
The most controversial point is around the transparency of the budget. Why clients do not want to share this information?
Why is it so hard to write a good brief? What can be done about it?
We would like to thank the attendees from the B2B Council who contributed their expertise to the roundtable discussion.
The DMA B2B Council is continuously working on building a better environment for better B2B practice. If you would like to learn more about B2B marketing or contribute to the discussion, please get in touch with councils@dma.org.uk.
The B2B Principles of Partnership (B2B PoP) is a free resource available to everyone. It's used as a guide to build strong agency-client partnerships. For questions, comments, or to add your support to the B2B PoP, please contact teresa@themagnusclub.com.
Hear more from the DMA