Making Measurement Meaningful 2022
28 Apr 2022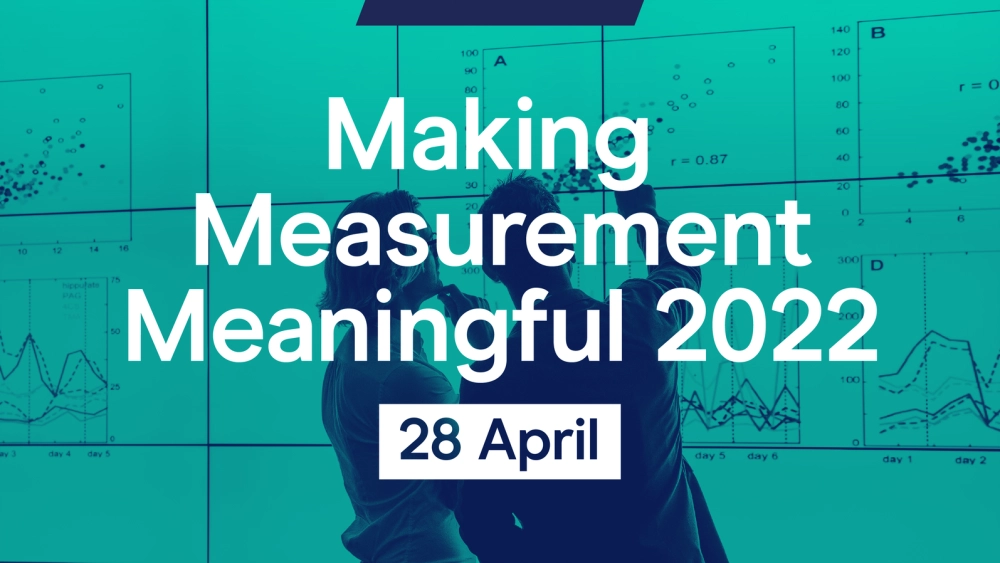 Head to the launch of the DMA's Meaningful Marketing Measurement report for 2022 to get insight, guidance and takeaways on how to develop measurement approaches to delve under the skin of the campaigns you build.
You'll learn:
How to construct an effective template for your marketing effectiveness
The mechanics of measuring brand, behaviour, and business metrics – and how to layer these into your wider business objectives to drive up ROI
The key marketing measures to focus on to extract the most relevant, actionable insights from your outputs
How to amplify your marketing effectiveness with the blended approach, and take away a new appreciation of brand building vs response marketing
It's crucial to be able to not only measure the impact of your marketing, but to understand with a critical eye how effective your measurement of that marketing is.
It matters because, as marketers, we must:
Demonstrate value to decision makers
Make better business decisions to benefit you, your organisation and your customers
Analyse work accurately and succinctly
We use our Intelligent Marketing Databank – packed full of DMA Award-winning campaigns across brand and performance marketing – to form a bedrock of unique and actionable insights for marketers like you to access, learn from and understand why campaigns that work, work.
Hear more from the DMA