Making Measurement Meaningful
18 Mar 2021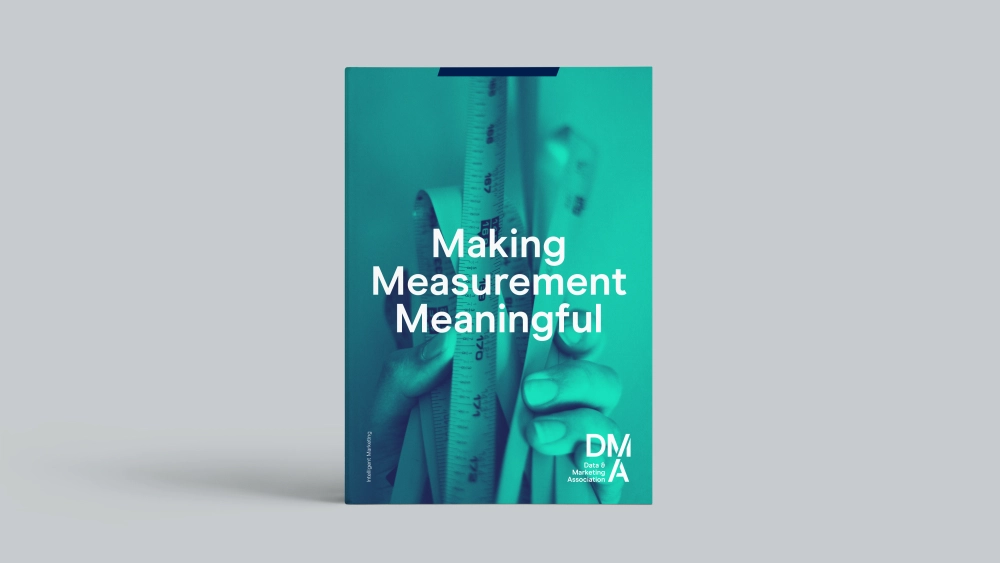 Measuring media effectiveness is profoundly affected by the volume of data that organisations deal with today.
If marketers are to measure incremental campaign effects accurately and without bias, they must plan, deliver, and optimise advertising measurements more effectively using a system that everyone understands.
This whitepaper outlines six fundamental challenges and thirteen solutions – identified by a panel of experts from a cross-section of companies in the media space – that inhibit the meaningful measurement of marketing campaign effectiveness. These challenges are:
The disconnect between brand and response measurement
Measuring the impact of quality
A measurement framework for all
Measurement across platforms
Structural challenges in measurement
Optimising metrics that matter
Many of the problems highlighted in this whitepaper could potentially be resolved using knowledge from the new DMA databank we're building. The databank will consist of insights based on years of DMA Awards entries and the wealth of knowledge contained within them.
Both this new project and whitepaper will help marketers to leverage data more effectively to get better results when utilising media and put the industry on the same page when it comes to measuring media effectiveness.
Click to download mobile or desktop versions of the whitepaper.
Hear more from the DMA