Understanding In-Housing: Bringing Marketing Functions Home
05 Aug 2019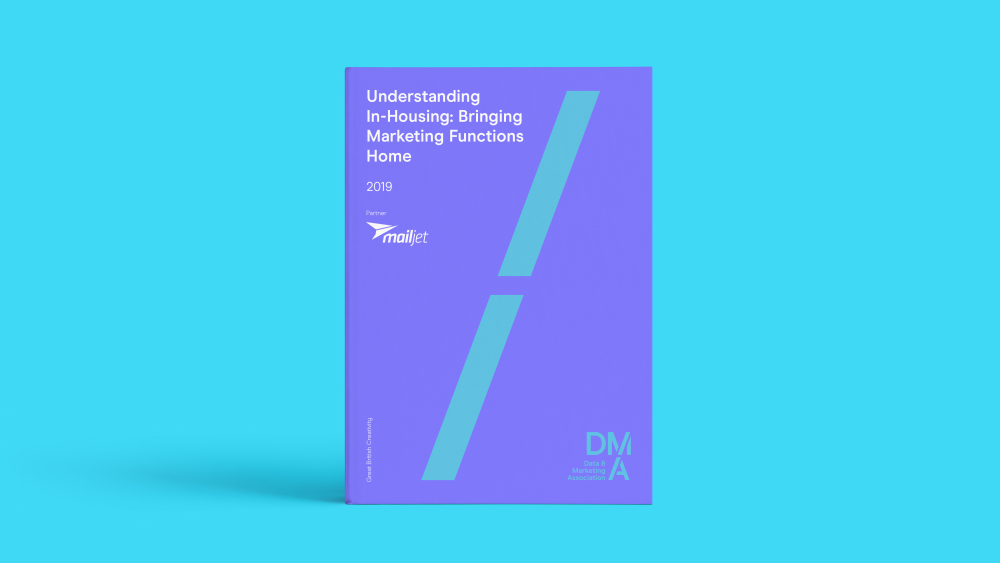 In-housing is an increasingly discussed topic across our industry, so we did what we do best and decided to take a closer look at this trend.
In partnership with Mailjet, we've asked marketers their views on in-housing, and, if they are acting on this trend, what marketing functions they're focusing on.
We've also looked into the benefits and challenges that sit behind.
The findings give a fascinating insight into the key drivers and outcomes that businesses have already seen from their experience of in-housing functions.
It's interesting reading in regards to the agency vs in-house battle.
Indeed, our research results show that brands and agencies have found new ways of working together more effectively.
As Tim Bond, Head of Insight at the DMA, explains: "In-housing is not a binary choice. It's not either/or. Our research shows one in twelve organisations are using what we have called a 'blended' strategy – combining the two. The key for brands, whichever strategy they choose, is clear: bringing any marketing function in-house is just the first step. To achieve the results brands set out at the beginning of this process means investing in the skills, talent and technology within their organisations. The brands that are able to drive collaboration in this changing environment will be the ones that ultimately succeed."
To learn more about the future of in-housing, download our latest report.
Understanding In-Housing: Bringing Marketing Functions Home
In-Housing Event
Join the DMA, Mailjet, Google Cloud Platform and Exponea 6 November in London to explore the realities of in-housing, when it makes sense for your business and how to apply it successfully. Special focus on the retail sector with testimony from major fashion labels. Click here to sign-up to find out more about this event:
Hear more from the DMA