UK Data Privacy: What the Consumer Really Thinks 2022
25 Dec 2022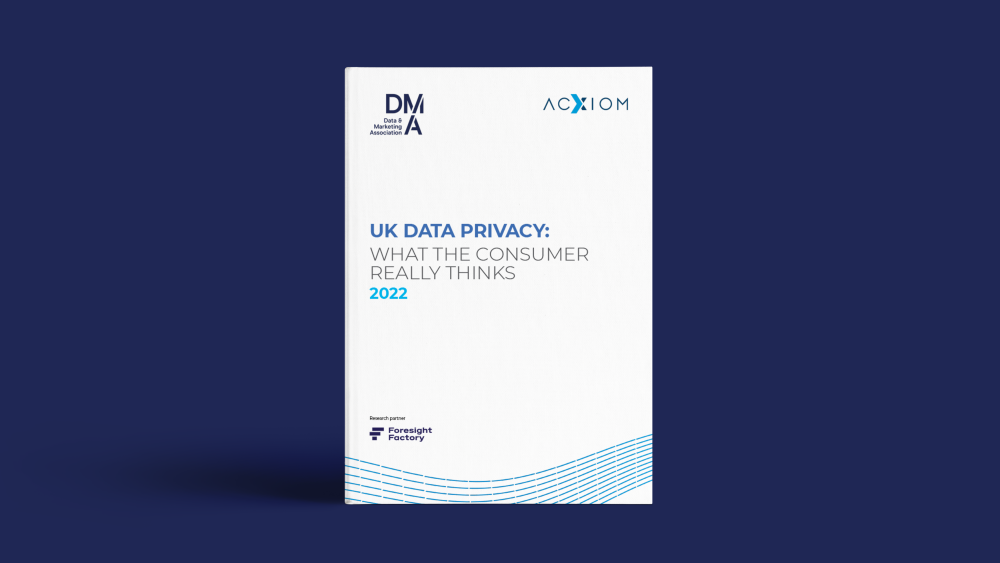 UK consumers are predominantly pragmatic when it comes to data. They'll share information – when they see a clear benefit. And they're less concerned about data privacy than 10 years' ago.
Grab your chance to delve into the mindsets of the people your marketing must reach with this latest, UK edition of the GDMA's ongoing global study of consumer attitudes to data privacy.
Take away actionable insights around consumer data trends; perspectives on data sharing, online privacy; and the role of data in our world.
Created in conjunction with the DMA, Acxiom and research partner Foresight Factory, the research will show:
How attitudes towards data sharing have evolved, with declines in levels of online privacy concern; rising public awareness of the role data exchange in the modern digital economy; growing public engagement with the data economy.
That marketers must do more to communicate and demonstrate the value of exchange to consumers
The continued importance of trust, transparency and control as the core pillars of a healthy data economy
New findings that demonstrate significant awareness of GDPR
Insights around emerging data themes, including the impact of the COVID-19 pandemic on consumer behaviour toward data, and the role of data in driving diversity
So much for you to learn from, take away, develop and apply to your marketing approaches and campaign work.
To download the report, click here.
Looking to stay up-to-speed with data reform? Check out the IDM Award in GDPR here.
Hear more from the DMA