Overwhelmed with too many tools?
10 Apr 2019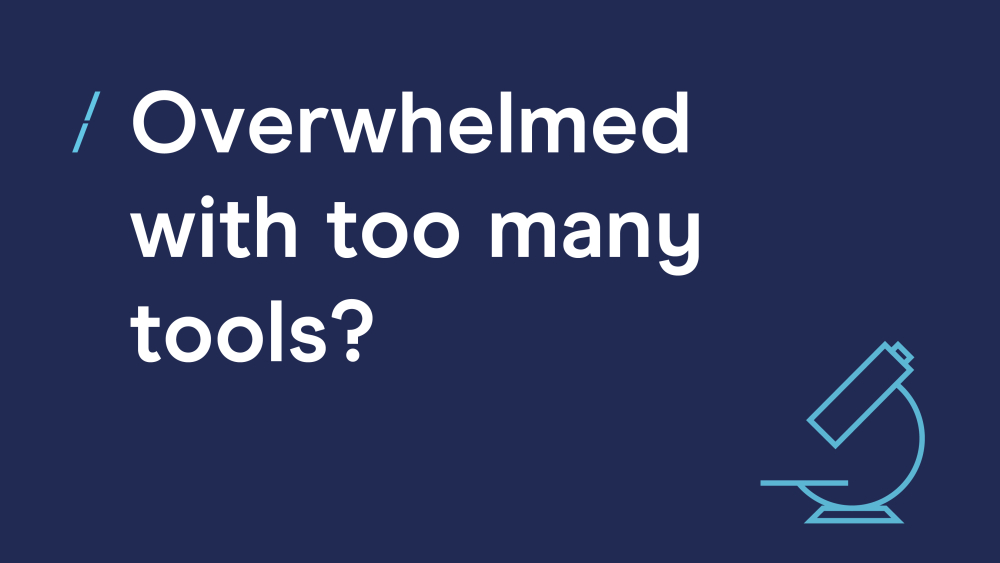 There are a plethora of tools available to help professionals across the data and marketing industry, the image of thousands of MarTech solutions alone seem to be shown at every industry conference.
According to a recent survey by Vanson Bourne (for data protection firm Veritas), having too many different data management tools or systems – across both legacy and new technologies – is a daily challenge for 40% of IT decision-makers. Followed closely by concerns around costs, having too many data sources to makes sense of, and a lack a centralised strategy.
These key concerns around costs, data and strategy were also highlighted in the DMA's most recent 'Marketer email tracker 2019' report. This year, marketers reported key barriers to successfully executing email programmes were limited budgets (42%), limited internal resource (40%), lack of data (30%) and lack of strategy (25%).
According to Vanson Bourne's survey, over a third of respondents (34%) are also concerned about a lack of skills and technologies to harness the power of the data at their disposal. These skills are key concern of marketers too, as found in the IDM's 'Professional Skills Census', particularly as the industry continues to advance the use of artificial intelligence, augmented intelligence and machine learning.
In fact, when marketers were asked about their own abilities and the areas they need to develop in order to progress their career they highlighted AI & machine learning as key. This burgeoning set of skills had the biggest gap of all 33 analysed, with a 25% difference between perceived importance between marketers' current roles and for future career progression.
Clearly, there are challenges ahead of the data and marketing industry and a commitment from organisations to develop staff's knowledge will be key to the future success of those organisations. Learning and skills should be seen as a long-term programme for all in the industry too, as it will continue to evolve and the abilities of those working in it must evolve too.
Download your copy of the Vanson Bourne's 'Realising the power of enterprise data'.
Hear more from the DMA