Email Marketing Industry Census: Hot topics and challenges
29 Jun 2018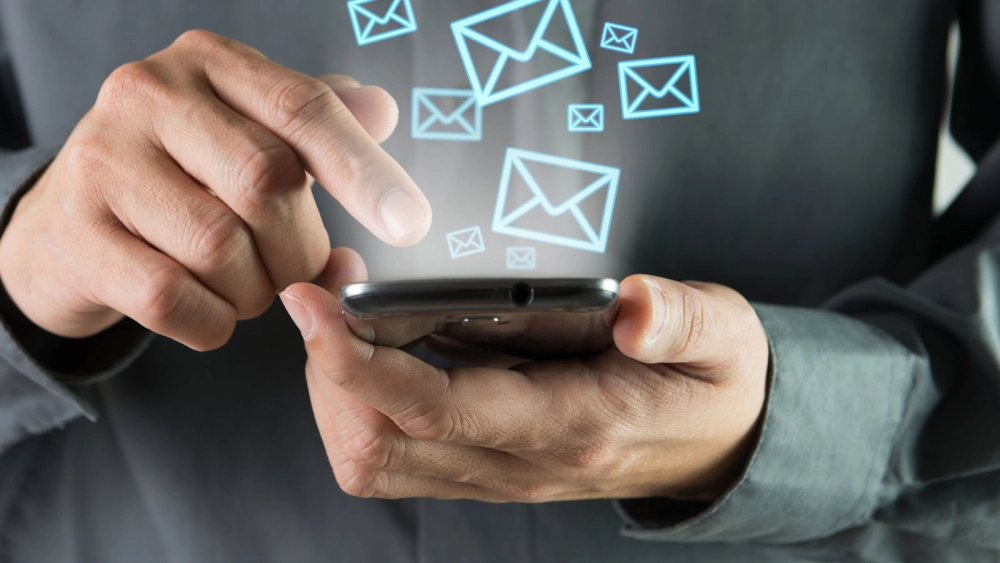 Previously we talked about the Email Marketing Industry Census from Econsultancy and Adestra, a report that looked in detail into email practices. Below we discuss the six subjects the data has revealed as the hot topics for marketers.
In terms of immediate priorities, personalisation and automation are the top concerns for email marketers. However, there are brand new challenges rearing their heads this year.
Let's have a look at them individually:
Marketing Automation
Marketing automation is one of email marketers' top of minds (53%), wishing to increase efficiency and squeeze more yield from their investments, as Jenna Tiffany, Founder and Strategy Director at Let's Talk Strategy, explains: "automation has now become an essential tool for an email marketer who has many plates to spin… I only see that trend growing and growing"
Automation is on the rise for a broad range of triggers or behaviours, mainly related to subscriptions or other sign-ups. Automated emails in response to basket abandonments have seen the fastest rise (29%) compared to last year.
But with 37% of brands saying their automation is not successful, how can they improve? "The critical element here is defining a robust strategy to fully utilise automation to its full potential – something which only a handful of brands have genuinely started to achieve" as Jenna Tiffany noticed.
Personalisation at scale
Driving increases on ROI by increasing relevance is easier said than done. Jenna Tiffany said "…. Only 13% of respondents state that they are sending emails based on individual activities and preferences… which demonstrates it is being underutilised".
Indeed, personalisation remains one of the most widely-cited choices when it comes to respondents' frustrated ambitions about email marketing. Most email marketers (61%) haven't started, or have only just begun, work on personalisation.
The biggest barriers include integrating data from different databases, lack of resources and lack of time.
Jenna Tiffany concludes: "It is vital that the technology doesn't come first, and that a clear strategy is defined to ensure that the journey created is of value to the consumer as well as the brand".
GDPR
In DMA's latest "GDPR & You" report, there are encouraging signs over brands' readiness for GDPR: 77% indicated they would be GDPR compliant. However, returning to the Email Census, only 66% of agency staff said they would be in a compliant position.
Rachel Aldighieri reminds the importance to consider GDPR not only as a struggle but more as an opportunity: "By placing the customer at the heart of your business, you can ensure consumers receive the timely and relevant communications they crave… If email is to continue to grow and thrive as a channel, then marketers must be ready and able to succeed in building long-term relationships with customers that are based on transparency and trust."
Device Optimisation
The proliferation of mobile devices and associated usage seems to be unstoppable and nearly nine out of 10 smartphone users access to email via their mobile devices. Seven in 10 company respondents optimised their emails for mobile devices as part of normal practice, but only 2% rate themselves as 'very advanced'.
Fortunately, the number of marketers that adopt mobile-oriented techniques is steadily rising, introducing shorter subject lines and tailored pre-header text for promotion. However, the barriers in this area seems to stay the same: lack of resources (including budget and stuff), finding the time to make it happen and technology limitations.
All hands on deck
As we saw in previous years, the trend towards email becoming a team responsibility is continuing, likely due to the multi-faceted nature of email marketing, which requires different skills and disciplines.
Currently, design and content are the two areas requiring the greater demands on marketers' time.
18% said that they spend more than eight hours on design and content during a typical campaign, probably spending more time in order to deliver more personalised content. Indeed, more segments means that marketers need to create content for each segment.
Artificial Intelligence
Brands and agencies are still fascinated by the possibility to use artificial intelligence and machine learning as a tool to improve the efficiency and precision of email marketing, as well as to unlock the possibilities around scaled personalisation of customer communications.
However, there might be some time before AI capabilities will be widely adopted by email marketers: only 17% of in-company respondents and 21% of agencies plan more innovation with AI in 2018. Obviously this can be a massive opportunity for early movers to differentiate themselves.
Among applications of AI, marketers expressed interest in the optimisation of send times, content, subject line copy and calls to action.
To read more about the research from Econsultancy and Adestra, visit: https://econsultancy.com/reports/email-census
Moreover, if you are interested in receiving a rapid orientation of the key elements of successful and compliant email marketing, visit the latest DMA's Email Guide.
Hear more from the DMA