Consumer Email Tracker 2020
23 Jan 2020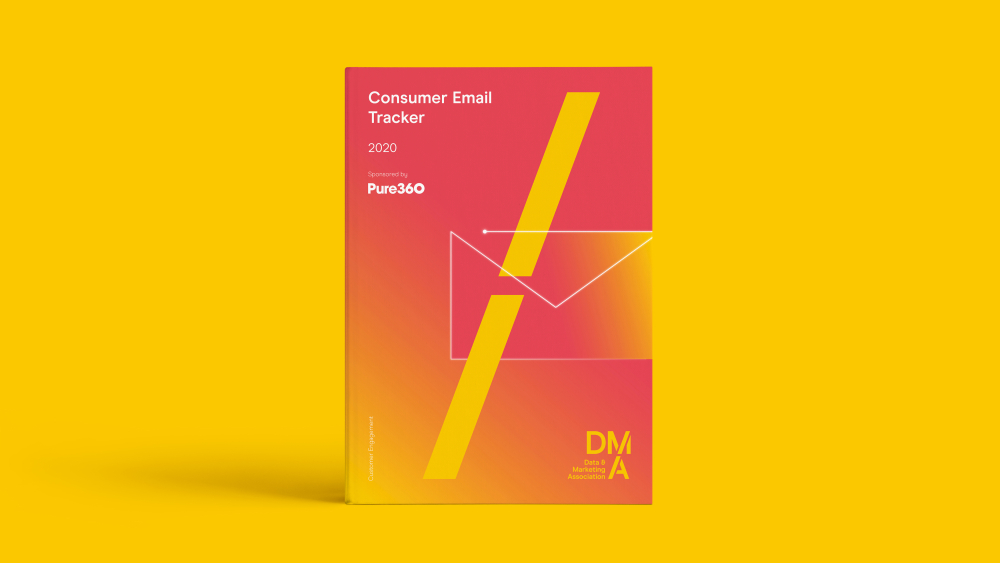 A year ago we celebrated the continued romance between customers and email.
You might be pleased to hear that this feeling hasn't changed.
This year, sponsored by Pure360, we asked over 2000 consumers their opinion about the emails they receive from brands. Respondents told us what they like, what they would change and what they expect from this channel in the future.
The data reveals email is the best channel in a range of contexts and the number of people that prefer email is almost twice as much as any other channel: 46% compared to 26% for post, and 24% for text or face-to-face.
Content-wise customers like a clear transactional link, such as discounts or offers, email receipts and advanced notice of new products/services or sales. In other words, customers are looking for practical content able to facilitate their interaction with brands.
Despite the importance of this channel, only 13% of respondents said that over half the emails they receive are useful. Moreover, 39% of customers said that they decide to unsubscribe from a brand as the information they get is not relevant to them.
The lack of relevancy perceived by consumers has become a long-term problem that is hard for our industry to counter.
As Tim Bond, Head of Insight at Data & Marketing Association, says: 'Marketing must evolve as an exchange of value between the business, looking to prosper, and the customers, looking to benefit. As an industry, we can only achieve this by putting the customer at the heart of everything we do. Only then will businesses be able to prosperously grow to be enjoyed, prized and ultimately sustained'.
In conclusion 'if the industry can tackle some of the challenges raised in this report head on' as Komal Helyer, VP of Marketing at Pure360, explains 'email will not only continue to be the preferred channel across the full customer journey but can also be attributed to significantly increasing brand revenue and improving customer loyalty'.

Read the full report to find out more and learn from our experts how to continue to engage customers through your email programmes in a post-GDPR world.
Hear more from the DMA