Customers want relevance, marketers need content
15 Mar 2017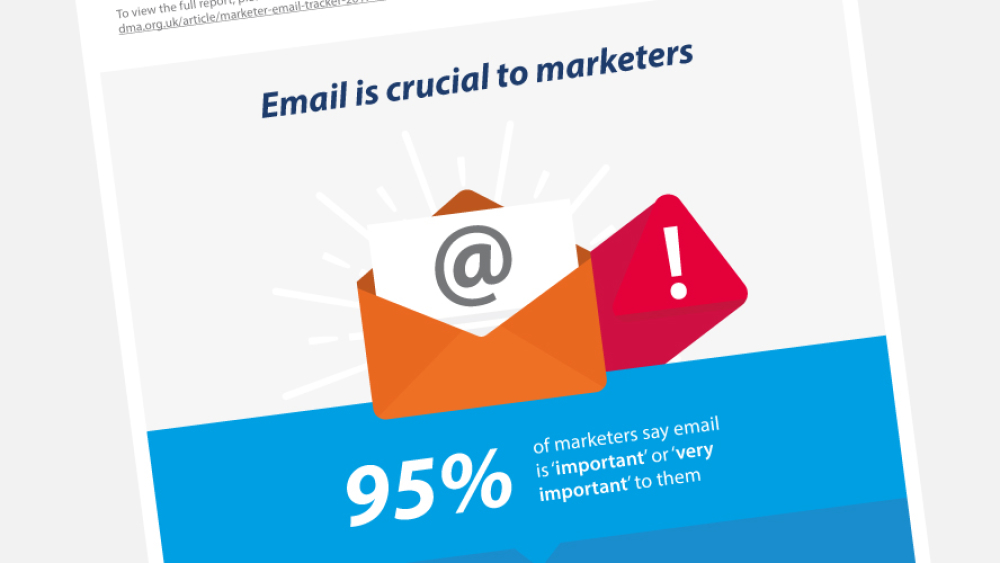 The content revolution has been on marketers' minds for years. The DMA's Marketer email tracker 2017 research shows that content is the pinch point for marketers if they want to serve their customers and make their messages interesting and relevant. Learn more in this infographic.
Recent research from the DMA' Marketer email tracker 2017 shows that while email is important for the vast majority of marketers, those same marketers find it increasingly difficult to make their messages interesting or relevant.
Marketers know that this is a problem not just for their ROI, but for their brand. Consumers tire of consistently irrelevant messages.
And who can blame them?
There is a battle for the inbox and if marketers fail to give consumers something of value then they will lose that battle.
Content has increased consistently as an issue for marketers over the past four years and we see no reason why this trend should not continue.
Content will be the next frontier for marketers using email:

Download 'Customers want relevance, marketers need content' here

Sponsored by
Hear more from the DMA