When & Where?
Thursday, 6th February 2020
-
Bounce
121 Holborn
London
EC1N 2TD
Ticket Information
DMA Awards 2019 Judge
Free
Council member
£160 (+VAT)
DMA member
£200 (+VAT)
IDM member
£200 (+VAT)
Non member
£300 (+VAT)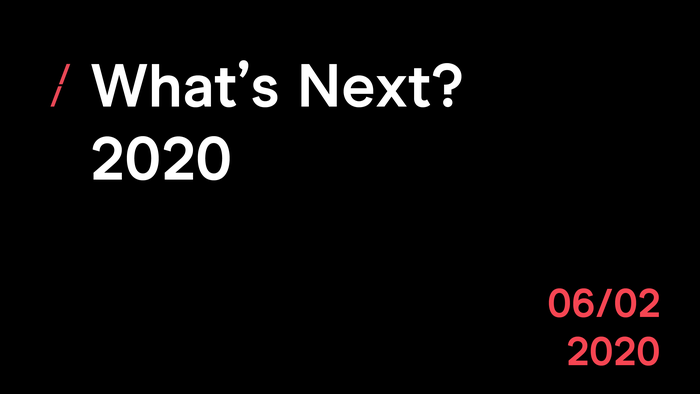 Learn about the year ahead from the people in the know. Join us as we set the course for 2020 with fellow key leaders and decision-makers from across the industry including Futurist, Tracey Follows, ELVIS, Mondelez, MRM//McCann, British Gas, Glimpse and The SpaceShip Earth
Chaired by Mark Runacus, MBE, Co-Founder and Planning Partner, Wax/On, you'll hear Tracey Follows, who works with brands to help them develop strategies to future-proof their organisations, discuss her predictions for creativity and innovation for the year ahead.
Creativity
Innovation
Future trends
Making changes for the greater good
You will:
Reflect on the best work 2019 had to offer, the DMA Awards Grand Prix Winning campaign Hunt the White Crème Egg from, ELVIS and Mondelez
Hear Futurist, Tracey Follows discuss the ethics of marketing regarding AI, digital influencers, predictive analytics, and brand activism
Enjoy an in-depth discussion on how marketing can help fight climate change
Dive into the theme of the day 'dare to change' reflecting on making changes within your own business and the industry as a whole
You'll hear from:
James Hudson, ACD at ELVIS and Raphael Capitani, Brand Manager, Mondelez
Tracey Follows, Futurist and CEO, FUTUREMADE
Zac Schwarz, Cofounder, Glimpse
Dan Burgess, Founder, The SpaceShip Earth and Co-Founder, Good for Nothing
Matt Conner, Managing Director, MRM//McCann
Jill Dougan, Marketing Director, British Gas – Centrica
Enjoy all of this and more all while networking with your industry peers, over a friendly game of ping pong.
#dmaevents
Headline sponsor
---
Book Now
Contact
For all enquiries regarding this event, including sponsorship opportunities, please contact Charlotte Gough.