Notes from Command Shift Design: Workshop 1
15 May 2019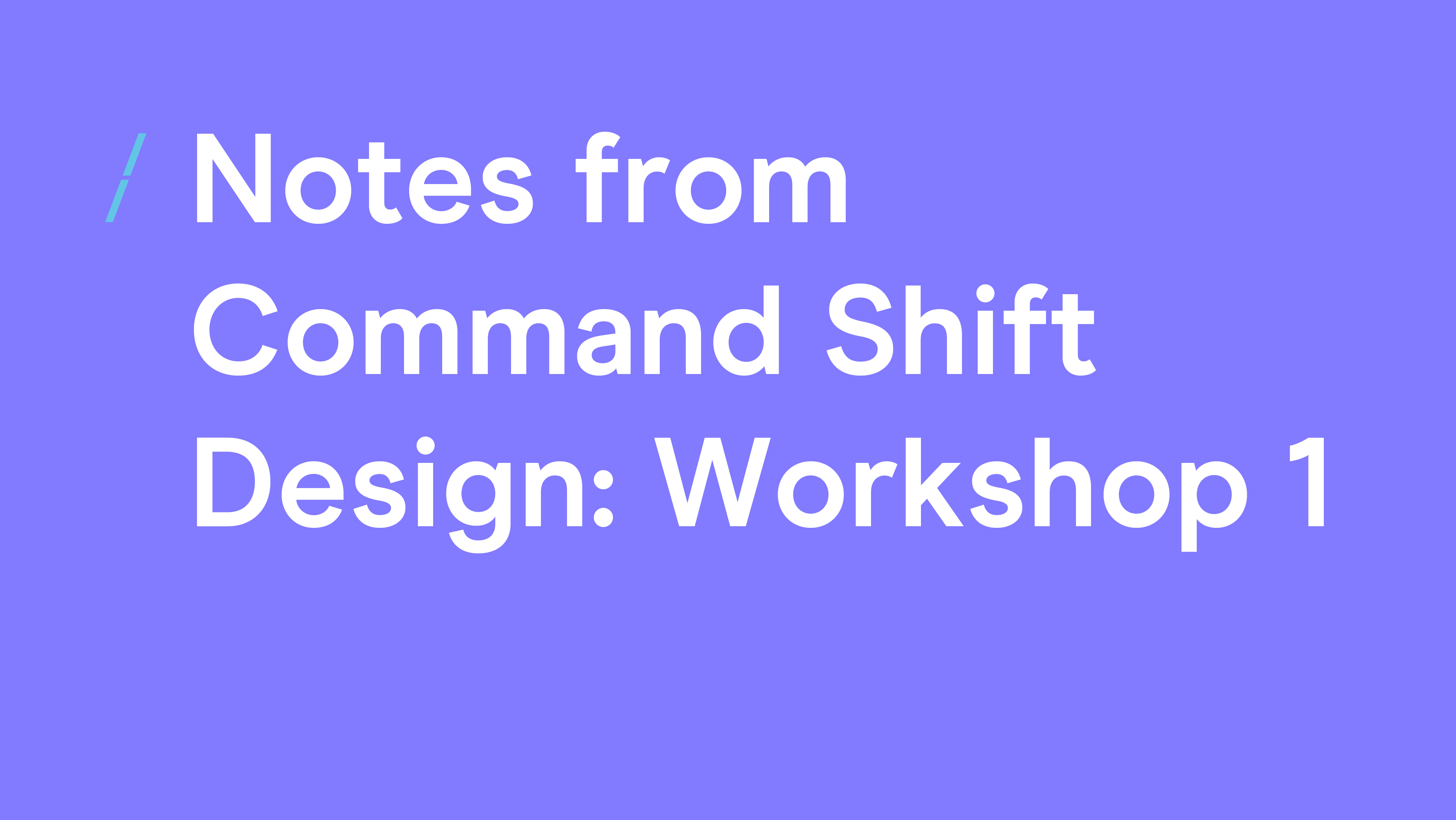 Introduced by Hiten Bhatt, Creative Director – Design, RAPP, this was our first instalment of the brand new Command Shift Design workshop program – part of the Campaign for Great British Creativity.
Adam Frost and Tobias Sturt gave a brilliant introduction to visualising data, with reference to infographics which have caused controversy in the past.
They also discussed the importance of interpreting data, the effect this can have and then widened this discussion out into differing views on the visual portrayal of data, from Edward Tufte to David McCandless, and their varying popularity with different audiences.
Interestingly, McCandless was preferred by journalists and graphic designers, while Tufte was loved by statisticians and academics – this was, in large part, due to the different ways they used the data.
McCandless believes that design should emphasise the story behind the data, so he would manipulate data to help his design better embody the narrative and to create a more powerful visual outcome.
Tufte believed design should be minimal or invisible, and that the data should take centre stage on the page.
The talk from Adam and Tobias really demonstrated the various ways of visualising data and proved there is no right way to communicate ideas and data – it largely depends on the work's final audience.
And then, it was time for the workshop element of the evening as Adam and Tobias challenged attendees to put their newfound knowledge to the test.
The objective was to fill a newspaper spread with attention-grabbing graphics showcasing the prevalence of certain baby names, which they tackled in pairs. Three teams created some prize-winning work and took home some amazing data visualisation books, seminar tickets, and posters.
This immersive event really allowed attendees to get up close and personal with data and allowed them to express their creativity and discuss their solutions, the audience they chose, and the newspapers they felt would be most suitable for that given solution.
Feedback for the workshop has been fantastic, and we're excited to host the next instalment of Command Shift Design later this year.
Watch this space.
---
Check out the Campaign for Great British Creativity
here
.