Method in the Madness: A Podcast Exploring Creativity and Personal Development
27 May 2020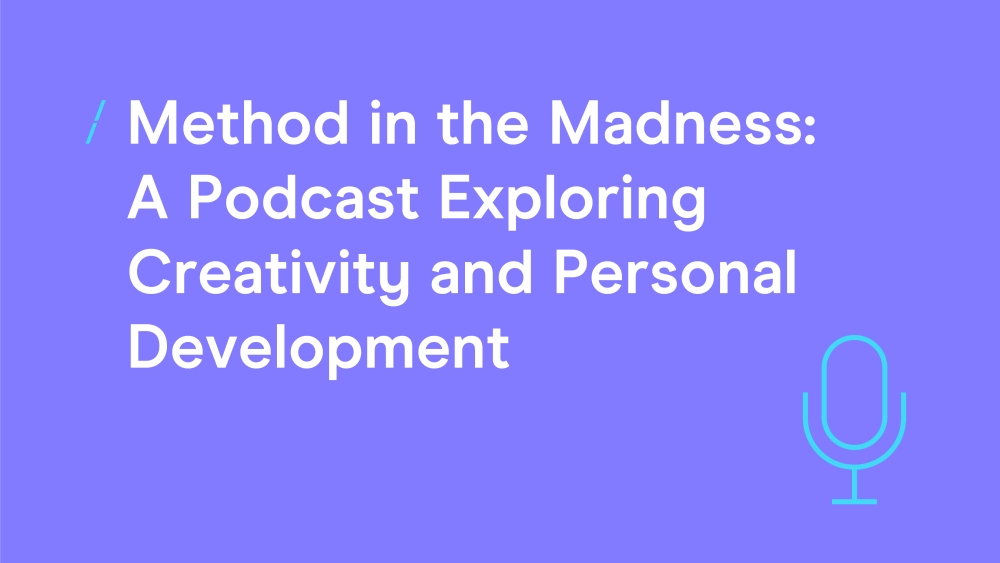 Method in the Madness combines passion for the creative industry with self-development. Gregor Matheson's podcast explores the 'why' and 'how' behind 'what' people do, and includes an eclectic range of creative thinkers and doers – from CEOs to chocolatiers. Here's Matheson's story, in the words of the award-winning creative leader himself.
The story behind Method in the Madness – a podcast that not only delves deep into design and creativity, but also leadership, productivity, and personal development – is two-fold. It's partly driven by my career and interest in creativity, and partly by my passion for personal development.

For the last decade, I've had the privilege of working in the creative industry alongside various talented, innovative thinkers. Parallel to my career journey, I've also been on my personal one. Just over ten years ago, I was a recent graduate, obese, and felt stuck in a city and job that made me miserable.
After a stark wake-up call, I decided to take control of my unhealthy and unproductive habits. I managed to completely transform my way of thinking: I lost 45 kilograms in just six months, moved to a different city, and found a fulfilling start in the creative industry that I'd been looking for.
Since then, I've continued my passion for personal development, often finding myself chatting about the 'why' and 'how' behind 'what' people do – which felt like the perfect theme to explore in a podcast, especially as I couldn't find one myself that scratched that itch.

I wanted to create a podcast that didn't limit 'creative thinkers' to those who simply work in the industry, but explored how this type of thinking trickles into all aspects of work, life, business, and leisure. I've welcomed founders of businesses and charities, CEOs, directors, designers, animators, photographers, explorers, athletes, an inventor, a racing driver – even a chocolatier.

Starting the podcast has been an incredible learning experience, particularly coming to know the value of vulnerability. Putting yourself out there and broadcasting your voice to the world can be a frightening concept, but receiving support from listeners – and seeing where they've been listening from – has been nothing short of amazing. Never did I think people in Phuket or Bueno Aires would be listening to my little side-project.
Since its launch, Method in the Madness has been growing steadily each month with over 60,000 downloads in over 40 countries, and is available on all podcast platforms. You can view the podcast, here.

And the best is yet to come.
---
This article first appeared in a newsletter for DMA Scotland. To find out more about the show or get in touch with Gregor, head to: www.themitmpodcast.com.
Gregor is the Design Director at iZettle and sits on the Scottish Council for BIMA. In 2018, he was honoured in the BIMA 100, a list of the 100 most influential creatives in the digital industry. Check out his Twitter or learn more about him, here.
Explore the DMA's fight for the power of the word, and beyond. Learn more about our mission to prove the value of creativity in UK business, Government, and society through our campaign for Great British Creativity.
Hear more from the DMA