DMA Talent: Dyslexia Employer Guide
07 Oct 2020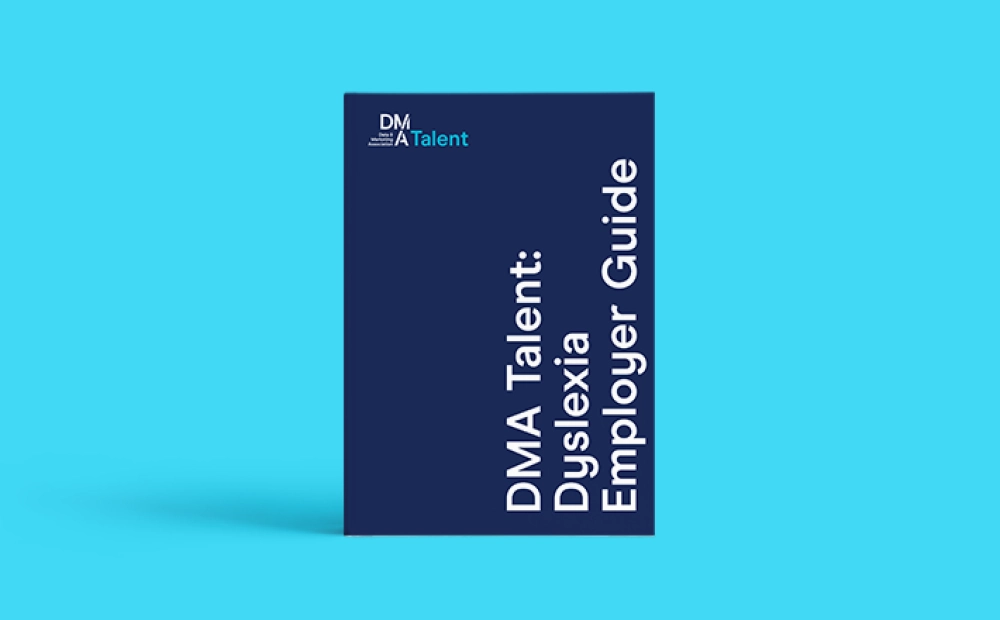 If we want to strive to have the best people in the right roles, we must support and develop the career opportunities for a diverse workforce.
Over the past three years, DMA Talent's Neurodiversity Initiative has worked with leading consultants, health experts, brands, and industry figures to define best practice and develop a forum to increase knowledge about neurodiversity across our industry.
To help employers understand dyslexia, how to treat employees as individuals, and how to make reasonable adjustments for them so they can thrive in the workplace, we've collaborated alongside the DM Trust and specialists to create a detailed guide, which covers:
Seeking a diagnosis: the components an assessment should include and the employer's responsibilities
The qualities and skills associated with people who have dyslexia that make them valuable assets to any organisation
Simple ways to modify the recruitment process, from job advertisements to interviews and preparation
Managing someone with dyslexia in the workplace, including the benefits of a structured working environment and assistive technology
Case studies offering useful coping mechanisms for people with dyslexia, written by professionals with dyslexia, including a Director, Marketing and Events Executive, and Propositions Consultant
Click below to download mobile or desktop versions of the guide.
DMA Talent: Dyslexia Employer Guide
---
DMA Talent is a division of the DMA and IDM that offers pathways for talent entering into the data and marketing industry. Our range of free events and programmes provides individuals with the connections, knowledge, and confidence in taking the first step of their careers.
Over 60 companies have joined our Neurodiversity Initiative workshops. The next one takes place virtually on Wednesday 4 November.
Our previous Autism Employer Guide proved to be hugely beneficial to both our Members and organisations across the UK. So far, it has been downloaded by nearly 1000 professionals.
Hear more from the DMA