DMA GDPR guidance: Consent and Legitimate Interests
15 May 2019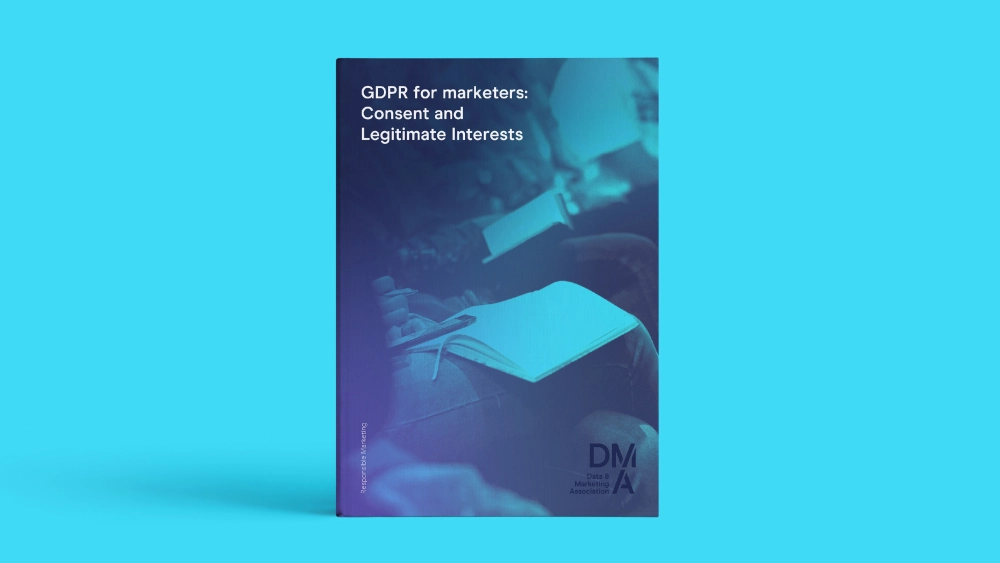 Under the General Data Protection Regulation (GDPR) you need to have an appropriate legal ground to justify your marketing activity.
Marketers will be able to use either consent or legitimate interest to justify their marketing depending upon the context, audience and marketing channel.
Our guidance uses practical case studies to bring the guidance to life and give concrete examples of how other organisations have been approaching GDPR.
Click here or hit the blue button below to download a PDF. This guidance piece gives you:
An introduction to both consent and legitimate interests
An overview of aspects such as Legitimate Interest Assessments, data sharing and legitimate interests, and using consent
Case studies that illustrate the application of consent and legitimate interests in live work
This piece of guidance supports our series that encompasses:
Our next instalment of guidance will focus on:
The guidance series has been hand-crafted with input from the DMA's own Responsible Marketing Committee and GDPR Editorial Board - and DMA members.
We have also worked closely with the ICO, and partners ISBA and the Data Protection Network. For further information about the DMA and the GDPR, please contact our director of policy and compliance, John Mitchison, on john.mitchison@dma.org.uk.
Hear more from the DMA