Coronavirus: What is the Government Doing for Business and Employees?
11 Mar 2020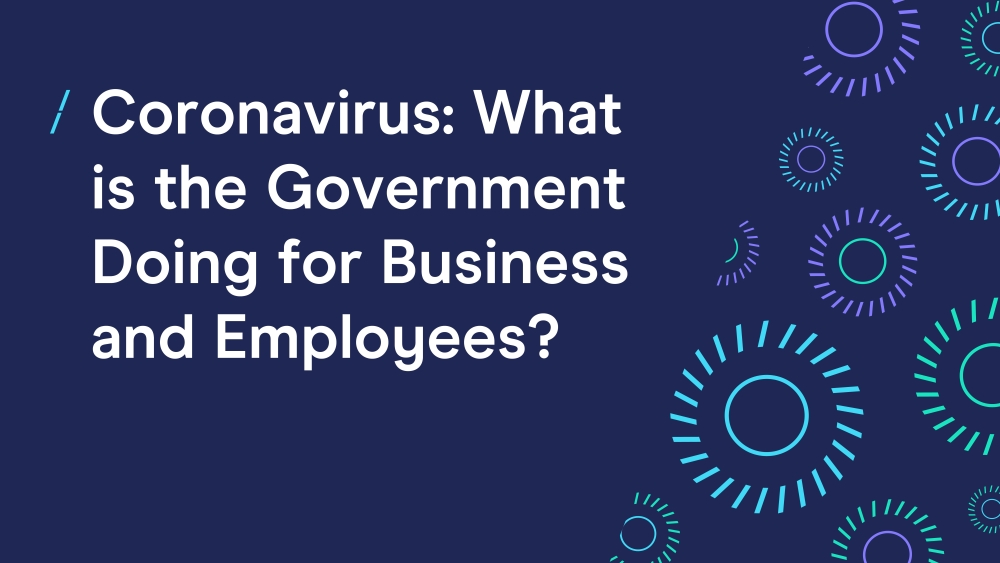 While the Budget is normally an outline of the Government's policy plans for the next year, the beginning of the new Chancellor Rishi Sunak's budget was dedicated to outlining the help the Government will give to guide the economy through the COVID-19 spread. The Chancellor said that there would be a 'significant yet temporary' negative effect on the economy, and that extra measures would be taken to help businesses and individuals support themselves at this time.
If you or your employees have to self-isolate (even without symptoms) or become ill
Statutory sick pay will be paid from the first day, not day four as normal. This means people anyone ill or self-isolating will be able to claim £94 per week to make up for lost wages.
For self-employed people, benefits will be available from day 1 of illness or self-isolation. The minimum income floor for universal credit will temporarily be removed (meaning anyone will be able to claim universal credit). Rules requiring people to go to job centres will also be relaxed.
If you are an employer with less than 250 employees, the government will fund statutory sick pay for two weeks.
For small businesses
A coronavirus loan scheme is to be introduced to cover the cost of salaries and bills will offer loans of up to £1.2m to support small and medium-sized businesses. The Chancellor said: "The government will offer a generous guarantee on those loans, covering up to 80% of losses, with no fees, so that banks can lend with confidence".
Business rates abolished for one year for every business with value under £51k, worth up to £25k per business.
£3000 cash grant per small businesses that would be eligible for the small business rates relief to cover losses, wages and any extra costs.
In total, the measures are worth £30bn.
To read about the rest of the budget and what it means for the data and marketing industry, click here.
Hear more from the DMA