2020 Gold Best Performance Marketing
16 Dec 2020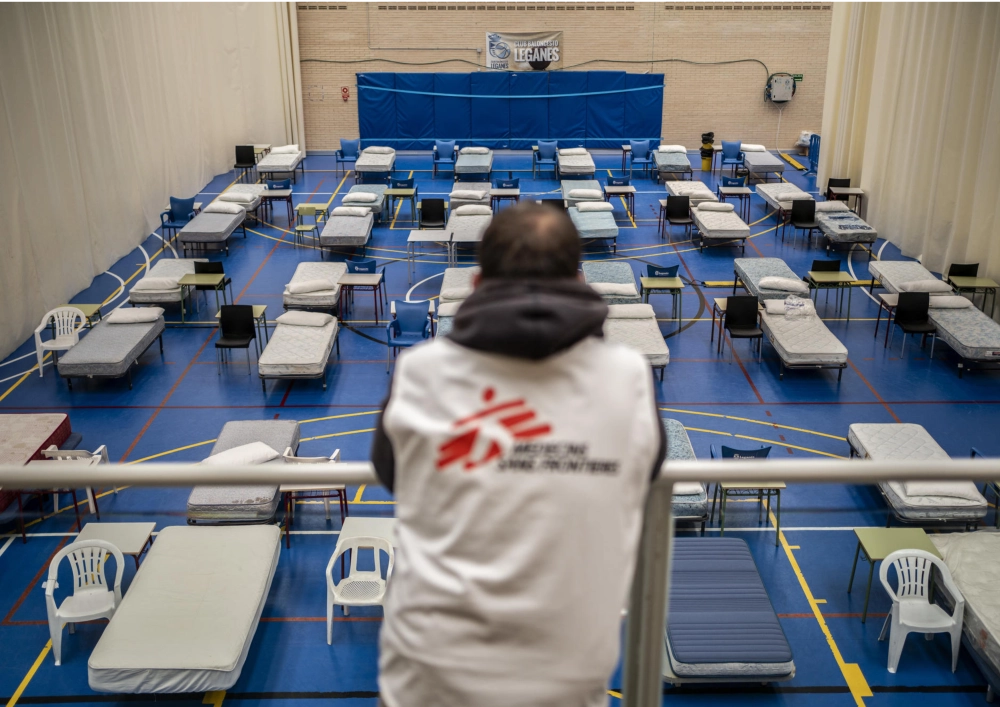 Agency: Crafted
Client: Médecins Sans Frontières UK
Campaign Name: The COVID-19 Appeal
Campaign Overview
Turning donations into action
MSF is providing urgently needed medical care and support in more than 70 countries to counter Coronavirus. The charity needed to capture the public's attention when donations were harder to come by during the pandemic.
Strategy
The Médecins Sans Frontières (MSF)/Doctors Without Borders COVID-19 Appeal targeted 13 core locations across the UK, based on location-based performance from the Christmas 2019 appeal. Each location contained 23 audience groups based on in-market or interest targeting such as baking, video games and gardening/garden furniture.
Targeting focussed on people's main hobbies and interests during lockdown. It was granular so any audience that was not performing well could be removed or replaced.
With so many eyes on the media during important updates, briefing streams and popular news-related sites drove the campaign. Working closely with MSF, Crafted and MI Media took advantage of specific TV spots on Channel 4 News during key events. Third-party data from Eyeota was used to target viewers with display ads during and after the ads, bidding aggressively to attract the attention of second screeners.
Creativity
The digital fundraising campaign was designed to capture every bit of awareness and convert it into donations, and to take advantage of the fact target audiences were at home, using their digital devices more than usual.
No gimmicks or staged photoshoots were used. The team took phone recordings from doctors on the frontline and footage in field hospitals. In two weeks, an integrated campaign running across channels, from DRTV to direct mail and influencer channels to video.
As the situation changed so quickly, it was challenging to capture the creative. YouTube content came from three MSF doctors explaining how they're helping to fight Covid-19 with the NHS. The footage was shot from their mobile phones at home, during the first lockdown. This was supported by the field footage.
Tailored creative consistent with the TV ad ran across YouTube, Facebook, Instagram and Pinterest. Display ads told the story over different interactions with five sequences. The tactics captured users' attention and drove crucial spikes in engagement and donations.
MSF also received support from influencers such as James Bay, Muse, Sting, and Mo Farah, who were given dedicated 'click tracking' URLs to correctly attribute donations from their audiences.
A sophisticated retargeting strategy spanned across any user regardless of what channel brought them to the campaign site originally. For example, if a user saw the press ad, searched MSF pandemic, read up on the content but did not donate, they would be retargeted with display and video, and across social channels, taking them on a journey from offline to online.
Results
Within two weeks the charity, its agencies and partners had planned, designed and launched a multichannel campaign from their own homes. Over £4.4m in overall donations - £1.1m from digital alone - was raised and thousands of new, long-term donors were secured.
Lives have been saved with the money raised. Urgently needed staff and supplies are being sent to hospitals, care homes, migrant reception facilities, homeless shelters and prisons.
Offline donations for MSF via face-to-face fundraising - the core channel in the past - was unavailable due to the pandemic, increasing the need to pivot to a more integrated approach. The campaign is the highest driver of donations in MSF UK's history and of the 34 MSF countries campaigning, MSF UK came fifth - an outstanding result.
The Team
"Crafted - Matthew Hamilton-Dale, Group Advertising Strategist - Diane Shields, Advertising Executive - Charlotte Gordon, Account Manager
MSF - Lee Butler, Digital Team Lead - Tim Price, Digital Conversion Officer - James Godfrey, Digital Conversions Assistant "
Contributors
MI Media