Customer Engagement 2020
10 Nov 2020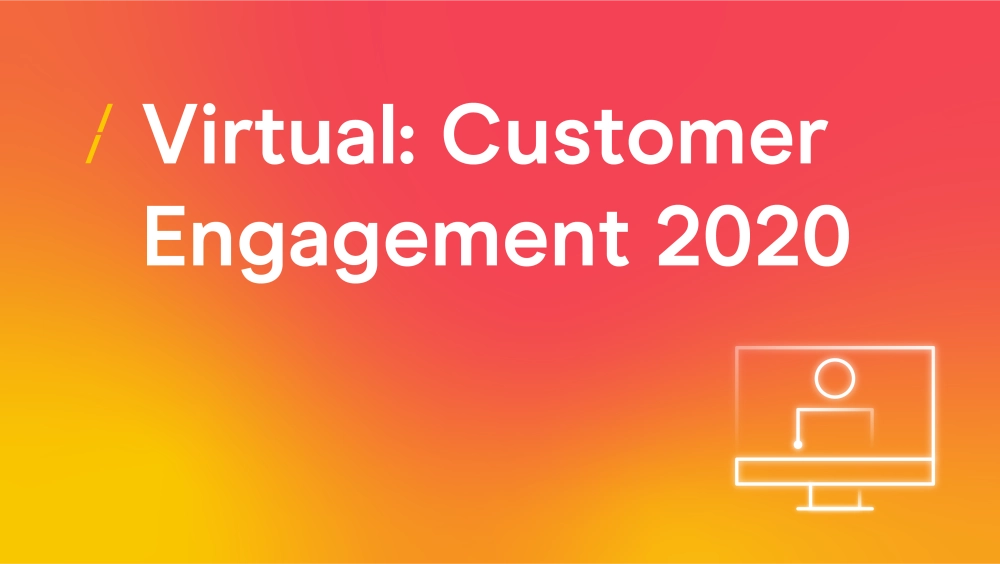 2020 has certainly been different, with coronavirus undoubtedly impacting every aspect of our lives on a global scale. This has had knock-on effects on the way we do business, the way we spend our money, and with whom.
Our expectations as consumers are now much higher, resulting in brands adapting in an agile way to suit our needs and keep us loyal.
So, will 2020 change Customer Engagement forever?
Find out during Customer Engagement 2020, where you'll hear the latest about "How to Win Trust and Loyalty," the fourth edition of our bi-annual research report.
Scott Logie, Customer Engagement Director, REaD Group, and Chair of the DMA Customer Engagement Committee, will set the scene for a day of expert insight and highlight key themes and ideas. You'll hear from:
Tim Bond, Head of Insight, DMA who will discuss the results of our report focused on brand loyalty in 2020 and what drives it. He'll cover everything from which brands have done a good job to retain customers in 2020 to how coronavirus has changed brand loyalty
Josh McBain, Director of Consultancy, Foresight Factory who will be sharing insights on what the future holds for customer engagement
Charles Ping, Managing Director, Winterberry Group, who will examine how the changing privacy landscape will shape the use of data
Our panels feature:
Guy Thornton, Head of Loyalty, News UK
Sophie Handley, Head of Customer Marketing, Brittany Ferries
Marie Feliho, Head of Customer Marketing, Just Eat
Rob McDonald, Chief Commercial Officer, IAG Loyalty
Nick Fletcher, Head of Planning and Strategy, Collinson
Gavin Laugenie, Head of Strategy and Insight, dotdigital
Kerensa Ayivor, Planning Director, TLC Marketing
Grace Francis, Chief Experience Officer, Karmarama
Marisa Thomas, Head of Brand, Bloom & Wild
Sarah House, Head of CRM & Multi-Channel Marketing, Paperchase
Click here to download the full agenda
To purchase the recording of the virtual event, please contact us at events@dma.org.uk
Pricing
Council Member
£30 (+VAT)
DMA Awards 2020 Judge
Free
DMA Member
£50 (+VAT)
IDM Member
£50 (+VAT)
Non Member
£70 (+VAT)
Hear more from the DMA