How do consumers really feel about your loyalty scheme?
29 Oct 2018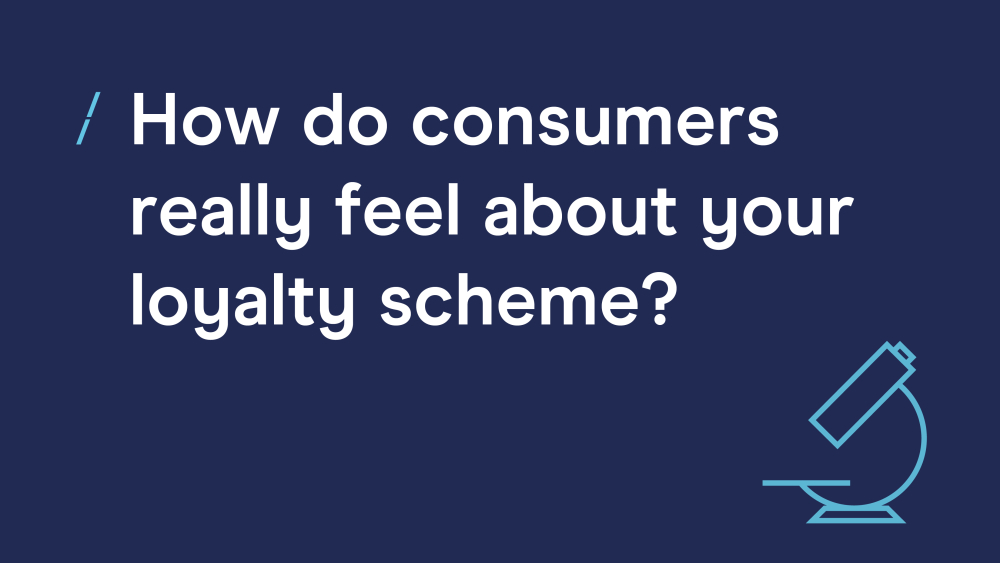 Points have long been a staple of many loyalty programmes, offering customers a way to access discounts, offers or other preferential treatment in exchange for their loyalty. A new piece of research form Forrester, released earlier this month, digs into these schemes and how consumers in the US really feel about them.
Interestingly, nearly half of US online 18-35 year-olds say that these points-based programmes do influence what they buy and how much they spend. However, notably less (only 41%) say these schemes make them feel more loyal to the brand. The DMA's latest 'Customer Engagement 2018: How to win trust and loyalty' report reveals that these points schemes are still, on the whole, well received in the UK too (87% currently receiving these types of rewards). Although, these programmes are also one of the only areas where prevalence is higher than the number of consumers who like or would like to receive from brands (just 77%), suggesting these schemes may be hitting a saturation point.
To create loyalty programmes that are truly engaging brands need to look beyond traditional models of reward to get consumers engaged. As Forrester's report agrees: "If you want to build a loyalty programme that isn't just a replication of every other programme out in the marketplace, you have to start with your customers. Specifically, you must deepen your understanding of what they expect from programmes, how they feel about the benefits, and how they interact with them."
Loyalty can be a high stakes game and success requires striking the right balance between the customers, what the business wants them to do and showcasing the values of the brand. It's by no means easy. In such a saturated market, the challenge is understanding how to surprise consumers and satisfy their expectations.
However, consumers are open to try new things. For instance, as the DMA's report shows, an opportunity for brands could be adding game-like challenges or rewards that use location-based technology. Indeed, behind simply offering free gifts/treats, these two areas showed the highest gap when it comes to consumer interest and what brands actually offer them.
In conclusion, there are a variety of customer needs that are constantly changing and brands should always be attentive to this. Scott Logie, Chair of the DMA Customer Engagement Committee, says: "Brands must renew their focus on the most important part of their long-term success, their customers. By putting the customer first and at the heart of everything they do, brands can build experiences that truly engage in a way that drives long-term loyalty."
Hear more from the DMA