DMA insight: Consumer attitudes to privacy
19 Apr 2018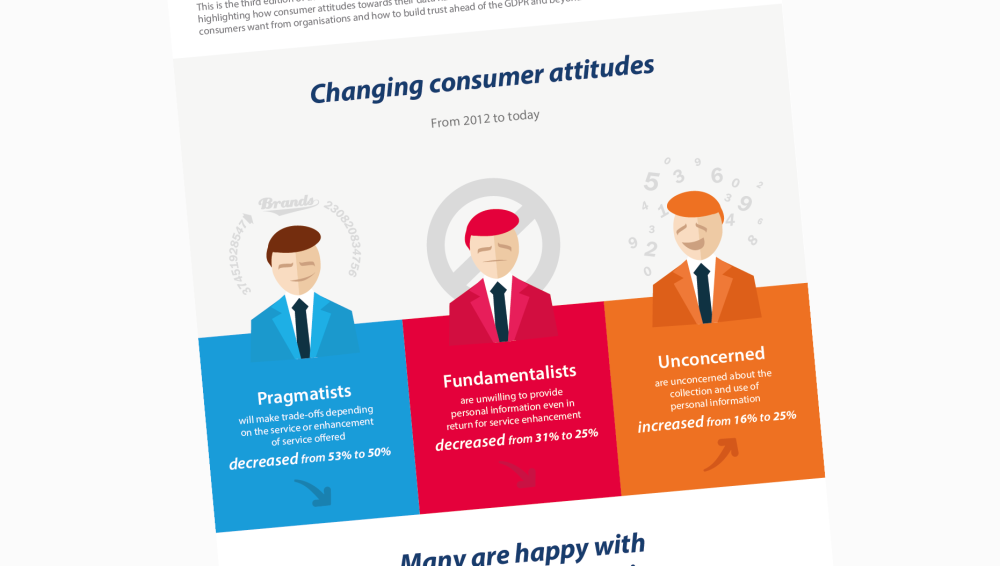 Data and privacy are the hottest topics in the marketing industry. Recent revelations about Cambridge Analytica and Facebook has amplified consumer awareness into these key issues.
But what do consumers think about information sharing, data exchange and trust? While short-term views may have changed in recent weeks, research collected over a five-year period suggests that long-term consumer sentiment remains unaffected. Consumers are less concerned about their data than ever, despite multiple data breach and privacy-related stories hitting the headlines over the last half a decade.
With the GDPR fast approaching, bringing with it new laws covering how businesses collect, store and use consumer data, the DMA and Acxiom asked a group of consumers for their opinions on the data they share and the companies that collect it.
Keep reading as we reveal:
How public attitudes to privacy have changed from 2012 to today
Why people share their data - and the incentives that make them more likely to do it
The five keys to gaining your customers' trust
Understanding how to speak to consumers has never been more crucial, and the DMA is here to offer insight, help, training and advice.
Scroll down to learn more.

Hear more from the DMA