When & Where?
Thursday, 4th December 2121

Online
Ticket Information
DMA member: £0 (+VAT)
Non member: £0 (+VAT)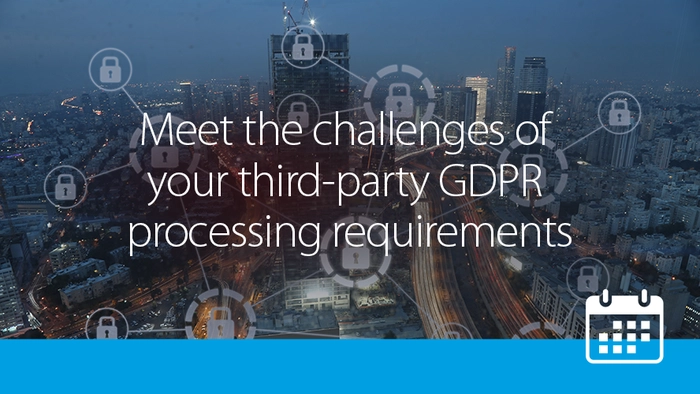 The risks your third-party partner could be costing you - and the GDPR requirements you need to know about.
The rewards of partnering with third parties can often be clearer than the risks they pose.
Identifying, quantifying and mitigating the cyber security risks and the broader requirements of the GDPR can be a daunting task.
This webinar session aims to provide you with a framework for recognising and managing the risks to your business. This need-to-know session will leave you free to continue in your collaborations within third- or fourth-party digital ecosystems knowing you're secure.
Chair from the DMA John Mitchison joins Northdoor's Darren Craig and Chief Commercial Officer AJ Thompson to help you:
Identify the extent of third-parties and the cyber security risks they present
Gain access to a framework for managing third-party cyber security risks and GDPR compliance
Understand your company's compliance requirements for third-party processors
Integrate third-party risk management into the operational and enterprise risk management strategy of the organisation
Join us online and learn the essentials of cyber security and the GDPR in the right context.
#dmaevents
Sponsored by
---
Book Now
Contact
For all enquiries regarding this event, including sponsorship opportunities, please contact Charlotte Gough.