Why businesses cannot ignore the health of their data
23 Jul 2019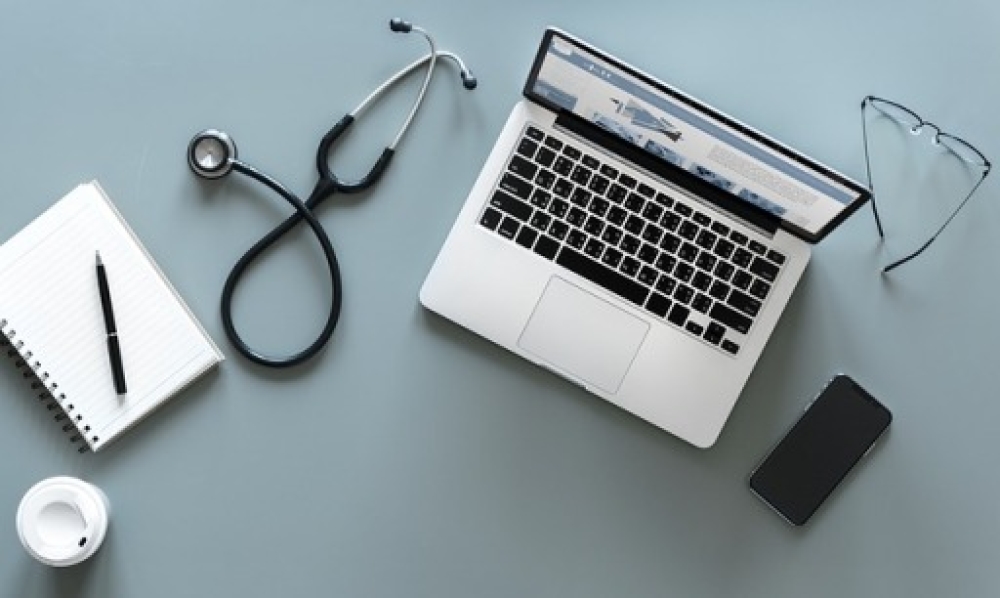 Digital transformation has dramatically increased the amount of data available to marketers today, as consumers engage with brands and interact across multiple channels and devices. What is more, technologies now enable businesses to harness and analyse massive sets of data to feed automated marketing programmes and allow personalisation at scale using insights from the thousands of digital footprints available.

All this provides potential for a perfect storm, where large automated programmes driven by poor quality data or inaccurate insight can result in spamming and, far from hitting their mark, serve only to antagonise their recipients.
The consequences of bad data
Salesforce estimates that 91% of CRM data is incomplete and 70% of that data deteriorates and becomes inaccurate annually. This suggests that businesses aren't paying sufficient attention to the health of their data and that cannot be without consequence. The impact on individuals concerned and the reputational damage at risk for the brand are just two of the many reasons why businesses should care about the quality of data they use, not to mention their own bottom line.
Compliance
The increased volume and use of personal data has resulted in increased scrutiny. The General Data Protection Regulation (GDPR) now states that personal data cannot be collected without the individual's explicit consent and organisations or individuals collecting data must be transparent in what data they are collecting and for what purpose.

If businesses do not adhere to the new regulations, the Information Commissioner's Office (ICO) now has the power to enforce higher fines with recent cases involving British Airways and the Marriott hotel chain hitting the headlines.
Sales and Marketing ROI
If you are spamming your target audience, your response rates will plummet. According to Hubspot, email databases naturally degrade by about 22.5% every year so, unless you maintain your data on a regular basis, your cost of acquisition will spiral.

A recent analysis of 775,000 leads generated for B2B marketers in the technology industry found that, on average, 40% of generated leads were poor quality. Issues ranged from duplicates and inaccurate values, to incomplete records and invalid email addresses. Marketing programmes generating leads of that quality, not only waste valuable marketing investment and sales time, but are also essentially giving deals away to competitors.
Poor Strategy
Your CRM provides a crucial input into your marketing strategy, allowing you make informed decisions about the activities you undertake. Segmenting and profiling your data to understand your audience's interests, behaviours and purchase history, ensures your communications are relevant and targeted at the most receptive audience. If based on inaccurate, badly profiled data and a skewed view of your prospect and customer segments, your strategy is likely to be flawed.
Best Practice
There are many reasons why your data may not be fit for purpose. Data may have been entered incorrectly or just be out of date - B2B data, in particular, decays at a shocking rate. It might lack information about the individuals that are important to you or lack insights that could assist you in identifying and qualifying opportunities, nurturing interest and developing relationships. Maintaining up-to-date information and running refreshes on a regular basis is essential.

However, the old adage 'rubbish in rubbish out' holds true and. whilst a regular cleanse is essential, your priority should always be to avoid bringing bad data into your system in the first place.
Use good quality data providers. Check if the provider is a member of the Direct Marketing Association, or offers quality guarantees.

If you have a list that's not perfect, be sure to cleanse before you import it into your CRM. Take advantage of the tools available – even basic deduplication using Excel can help.

Capture and import data in a systematic way that uses a template driven approach and standardises fields and formats (standardisation will help any future cleaning effort).

Avoid siloes and standardise data capture processes across marketing, sales and service functions, so you can consolidate data in a single view of customer.
Regular Maintenance.
If you need a data cleanse there are many services available. An electronic cleanse and enhance service provides a cost-effective process for handling large volumes of data and can append basic demographic or firmographic information to improved targeting. Although an automated process has the benefit of handling large data volumes in bulk, its effectiveness and success rate depend on the quality of data you have. For example, a provider may have information that you would like to add to your existing records but may not be able to match and append to your dataset if the company names vary or your address data is incomplete.

Phone research is likely to be more expensive but can be very effective, particularly when targeting smaller, high value segments. Used either alongside electronic processes or standalone, there are also additional benefits with a telephone cleansing process:
Skilled, well-briefed callers can identify and append decision maker information that is specific to your requirements and may not exist in other lists.

Profiling questions can be incorporated into calls to gather valuable market and customer intelligence as you build a clean, accurate, profiled database.

You can glean actionable insights about your target audience that not only increase your ability to convert to sale, but also inform high quality, personalisation across all channels.

As data is gathered in real-time, it is 100% up-to-date. By contrast, an automated process is likely to draw on aggregated sources that are refreshed periodically with varying frequencies.

Bringing the human touch to your customer experience enables you to build rapport and create the foundation for a longer-term relationship.
Conclusion
In the era of GDPR, enlisting professional data cleaning services will protect your brand's reputation, improve your communication with your customers and prospects and provide deeper insights that allow you to tailor and target your communications more effectively. It will reduce your cost of acquisition and ensure you spend less time on the wrong prospects and more time on well-qualified leads.

The Telemarketing Company is an accredited Company Partner of the Market Research Society. Our expert data cleanse and enhancement services can quickly transform your data to provide you with a compliant, refreshed database that is fully opted-in and complete with insight to drive your marketing ROI. Contact us today to find out how we can help with your data cleanse requirements.
Hear more from the DMA