When a cold call 'is' a good call - key considerations for cold calling
09 Dec 2020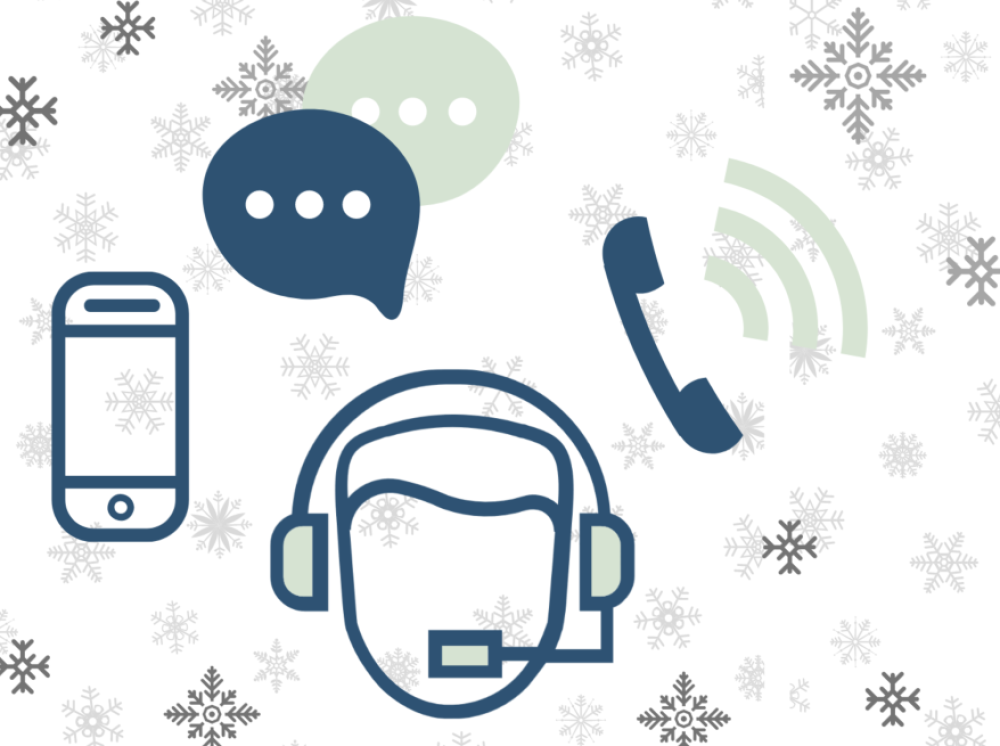 We so often tend to recall the nuisance calls we've received, the clumsy sales approach of an inexperienced sales rep or the news stories about mis-sold products. We've discussed many times how disreputable businesses and poor practice have discredited cold calling as a sales technique.

We do see why many perceive cold calling as negative based on the experiences they have had but it isn't the channel that is the issue, not the call itself but how it is executed and for what purpose. B2B cold calling is a service we have delivered successfully for the past 30 years and our clients engage us time and again, simply because cold calling campaigns deliver the results and ROI they need.

In fact, many clients are approaching us following the COVID-driven shift to digital because they are struggling to reach prospects numbed by digital communications overload and need a more direct, human approach. Now more than ever, when we aren't able to connect face-to-face through conferences, trade shows or field sales and zoom/webinar fatigue is really kicking in, a phone call has more potential to engage new sales prospects than most other channels.

When used strategically and done well by skilled, trained agents in a compliant way, nothing is as impactful. A well-executed cold call can not only initiate new relationships and generate leads, it delivers high-quality insight to inform your overall strategy, including why people don't want to buy from you. By quickly capturing key information, it prevents the risk of spamming, ensuring correct data is held on file, interests and preferences accurately recorded and all communications tailored based on relevance. If the contact on your list is no longer with the business, it enables you not only to update your database but identify the correct decision maker, engage them in a relevant dialogue and ideally gain their consent to receive further marketing communications from you.

To provide guidelines for any businesses looking to take advantage of this channel to power their sales outreach whilst applying best practice, here are some key 'cold calling' considerations.
1. Relevance
Under GDPR (General Data Protection Regulations) you can market your products and services over the phone on the basis of legitimate interest, provided that you protect the rights of each individual and cause no distress. As a minimum, therefore, your communications should targeted carefully to a qualified audience with a relevant proposition and a message they should be receptive to.
2. High-quality, up-to-date data
Unless the data foundation for your direct marketing effort is complete and up-to-date you cannot target accurately with a relevant message or materials. If your data is inaccurate or obsolete, your will end up spamming individuals who have no interest in your offer.
3. Research
Researching your prospect in advance, via social or other channels, to gather insight into their interests, allows you to tailor your message further and position relevant benefits when you call. The most powerful way to establish credibility and persuade is to cite examples of other businesses in the same sector facing similar challenges who have benefited from your offer.
4. Messaging
Think carefully about how you will communicate your message over the phone as you have a limited window in which to get key points across. Whilst we're not in favour of scripts, you do need to prepare ahead and have a clear, succinct delivery so you don't waste time or lose your audience.
5. Compliance
GDPR requires you respect each individual's personal data so phone numbers must be screened against the C/TPS (Corporate/Telephone Preference Service) 'Do Not Call' register. Any sector specific regulations must also be adhered to, for example, the Financial Conduct Authority's TCF (Treating Customers Fairly) guidelines in the case of financial products and services.
6. Transparency
We are all human and your prospect will value an honest, authentic approach over a sales pitch. Building rapport is important but keep it genuine and professional. Over-friendly banter may alienate and if inauthentic will raise alarm bells as a precursor to 'the pitch'. State clearly who you are, why you are calling and check if you are calling at a convenient time. If you have done your research and hit the right notes with your introduction, your prospect will be happy to engage.
7. Two-way
If they are happy to talk, don't launch into a heavy, one-sided pitch. It isn't in their interests or yours to try and push your proposition if it isn't a fit. Communication needs to be two-way, using open, unscripted questions to build understanding. Listen so you can establish needs and identify what value your proposition offers.
8. Pace
If there is interest, make sure you progress at your prospect's own pace and respect their time constraints. Forcing your prospect into a corner will only make them less receptive. Don't push too hard but nurture interest gently so you don't burn your bridges for future if they aren't quite ready to buy.
9. Consistency
Confirm and clarify key points so your prospect knows you have listened and understands what to expect. Don't push them to make any commitment they aren't ready for and make sure you follow through with any commitments you make. If you have started to build trust and rapport, don't lose it by failing to deliver on your promises.
10. When no means no….
Above all, if at any stage your prospect states they are not interested or they prefer that you don't call them again, don't try and persuade them otherwise. A negative experience will stay with them and you want to leave them with a positive impression of your brand. Again, your GDPR processes should allow you to easily remove them from your calling list.

Cold calling is alive and kicking. When strategically targeted, relevant and respectful, a phone call that communicates a compelling customer-centric, value-based proposition will always get traction.

At The Telemarketing Company, we provide end-to-end sales support from cold calling and new business demand generation, right through to fully outsourced telesales and Inside Sales. Our cold outreach can be strategically targeted, integrated seamlessly with your sales strategy and aligned with your qualification criteria, ensuring a steady feed of sales-ready leads to your team.

If you would like to discuss how we can provide tailored support for your new business prospecting, including multilingual capabilities, get in touch today.
Hear more from the DMA