Unleash the Magic of Mail
09 Mar 2022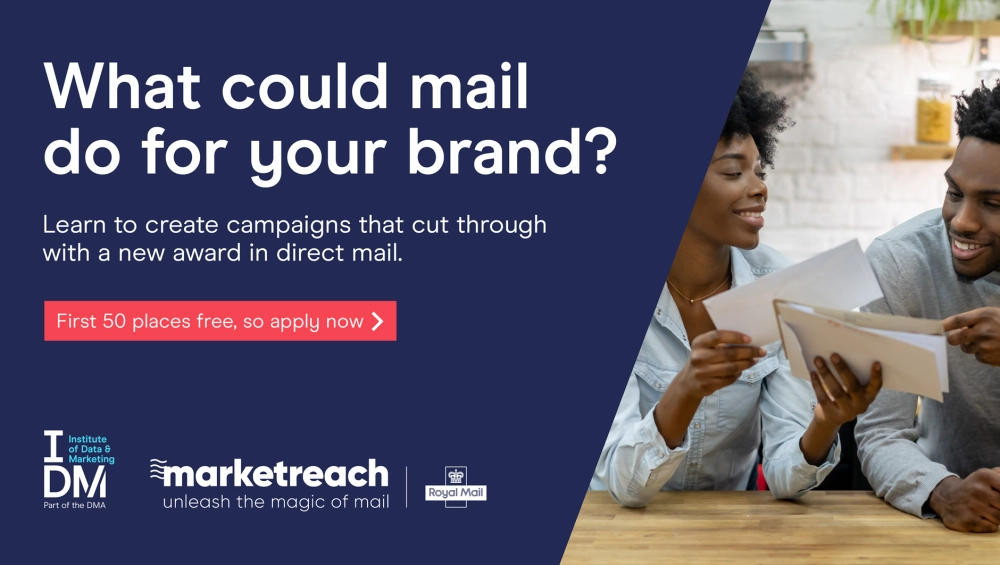 Did you know that campaigns are 75% more likely to report profit uplifts when mail is in the mix? Or that direct mail is 49% more memorable than email?
Mail continues to evolve and adapt to changing times. In an increasingly online world, it hasn't just survived – it's thrived.
Royal Mail Marketreach exists to help forward-thinking brands and agencies use the medium effectively.
With leading research, thought leadership, and insight, they are experts in harnessing the creativity and effectiveness of mail.
To show brands how mail can work its magic, the IDM has collaborated with Royal Mail Marketreach to create a best in class Award in Direct Mail.
What will you learn from the Accreditation?
Whether you're at the start of your learning journey or a senior marketer looking to adapt to new responsibilities, our course will empower you to plan, execute, and deliver exceptional mail.
Designed by industry experts, you'll discover how mail can act as a real differentiator in the marketing mix and deliver real value for brands that invest in it.
During your Award in Direct Mail, you will:
Learn how to use mail for marketing success

Gain a clear understanding of how mail works alongside other channels

Understand the importance of using data to improve your targeting and optimise your mail campaign

Be able to demonstrate how to plan and measure your mail campaigns

Learn how different audiences interact with mail so your mail can be relevant to different audiences

Understand how to maximise creativity in mail

Get a complete understanding of how to plan, target, create, measure and implement mail campaigns
To help you get started creating successful mail campaigns, Royal Mail are giving away free access to this new qualification for the first 50 people who sign up.
Apply for your free spot, here.
Hear more from the DMA