Top tips for marketers on the rise and rise of high-value data
28 Jul 2016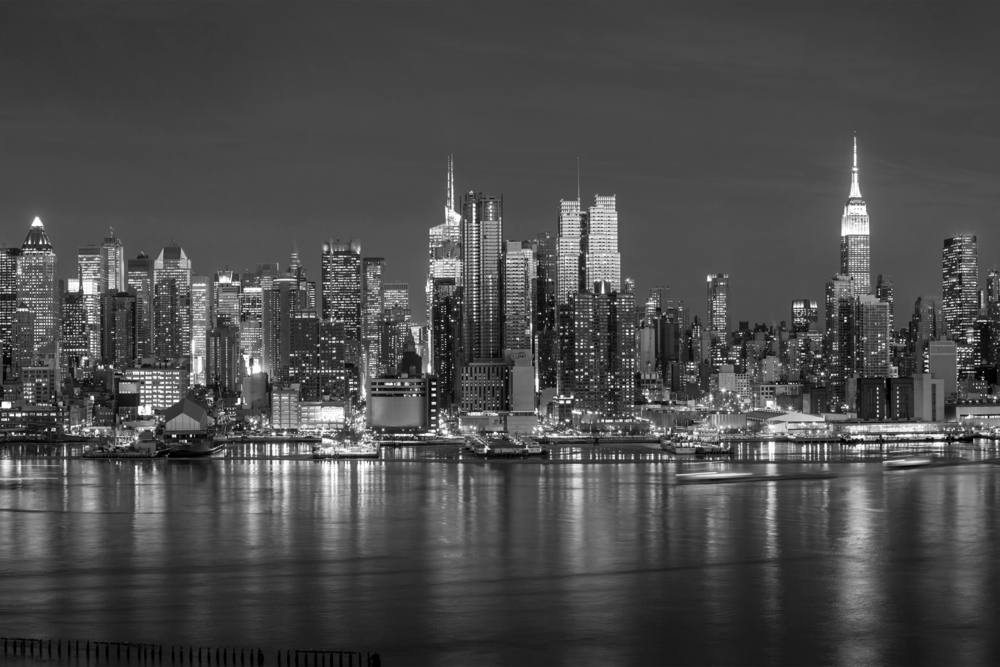 We attended the third annual Data Summit in New York to explore the latest trends, themes and thinking in data, to ensure we stay on top of these insights and are well placed to apply them to our customers' challenges. Here's what we discovered.
The past few years have seen data's ability to inform marketing (and other) activities become commonplace. As technology has become more commoditised, so data itself has become more accessible, and more comprehensive. It's able to cover more ground, filling in the gaps that exist in our digital understanding. The summit demonstrated just how far data has come.
What were the big themes?
1. Universal data
We live in an ever-expanding data universe that has created more data in the last two years than in all previous human history, and made it available to more people, in more ways, than ever before. The dramatic rise of big data; mobile; cloud computing; social media; and the Internet of Things (IoT) has meant that our relationship with data has exploded - reaching further and digging deeper. And we're only just scratching the surface of the possibilities this growth has to offer.
2. Data Virtualisation
The art of condensing mass data into easily digestible, visual forms is now able to find and use data from many different sources without the pain and cost of moving it from one place to another and/or centralising it. Virtualisation allows data to stay where it is, made accessible by building 'bridges' to it. So no matter where data is stored (in Hadoop, an Oracle DB or on the file system, for example) it should always be easy for end-users to seamlessly access and interrogate. Allowing for quicker and more cost effective data utilisation by brands of all sizes.
3. Cognitive computing
The limited availability of skilled resource to help businesses leverage the vast swathes of data is now a key industry concern, with Gartner and McKinsey highlighting that the people shortage could be between 100,000 to 190,000 by 2018.
So, how can we cope with so much data? The rise of cognitive computing offers a potential solution, harnessing computer science, statistics and psychology to bring the power of machines and humans together. Masses of data too large for the human brain to process can now be sifted rapidly into useful and non-useful, feeding algorithm-based models designed to enable computers to learn and take predictive action, and giving businesses a very specific competitive edge.
The latest algorithm-based self-adapting models still need to be trained and monitored regularly by humans, but they have the cognition to test the basic hypothesis of vast flows of data.
4. New electricity, oil, blood-flow or currency?
The data evolution has clear parallels with the rise of electricity. Faraday experimented with it. Edison and Tesla saw the commercial potential. Today, we all benefit from electrical power without a second thought. Data is now in this same territory.
Microsoft actually calls data the new electricity. Others use terms like new oil, blood-flow or currency surging through the new economy. Oracle says data is a commodity. Data exchanges and companies whose net worth is based on the information they hold see data as capital assets.
The fact that data has value certainly isn't new. Savvy marketers have been helping companies exploit the value in their data since the 90s when we, as an industry, first began exploring how to use it to drive better direct marketing activity, track performance and refine activity. But data is now far more accessible and much easier to wield thanks to technological developments, so using data effectively no longer requires enormous budgets or man hours.
What was missing?
What seemed surprising by its absence at this year's conference was a dynamic sense of speed normally associated with agile development. Although capabilities like Data Virtualisation will help businesses to more rapidly and iteratively unlock the potential of their data, it's hard to overlook that agile methodologies seen elsewhere in the IT industry are just as relevant here. If businesses can focus on adopting technologies that make data more accessible and understandable, and then couple this with working practices that focus on agility, then perhaps the dark days of long and costly data integration projects can be brought to an end.
One word of caution, though: not all data is useful. Fortunately, tools are being built to make sure that today's data lakes don't become tomorrow's data swamps.
What does this mean for marketers?
In order to orchestrate targeted, timely and relevant interactions across customer touchpoints, there are four key technology building blocks which need to be considered:
Data: Relevant, high quality customer data that offers a complete picture of customer interactions
Understanding: Transforming customer data into customer intelligence
Decisioning: Using customer intelligence to inform decisions and orchestrate a dialogue with the consumer across touchpoints
Execution: Taking the decision and connecting it with content optimised for that touchpoint
Of these four, data is the critical starting point to ensure your brand stand out from the competition. After all, it is data that powers the intelligence that makes better decisions - and customer dialogue - possible. The Data Summit 2016 showcased just how technology is evolving at an unprecedented pace, making data more accessible, timely and simpler to extract insights from - surely music to the ears of marketers!
But what needs to be understood now, is that it's not just the possibilities of data which is important, but also the strategy behind it. With so much data and endless marketing tactics available, it's easy to get swept up in the excitement. What brand managers and marketers need to consider now is not just 'data for data's sake', but smart data and smart marketing – and most importantly, what is most relevant to the consumer. Only then will we as an industry be able to say we truly understand the high-value of data.
Ryan Fulton, Head of Strategic Solutions Delivery at Occam DM Ltd (part of the St Ives Group)
Hear more from the DMA