Tackling diversity and inclusion in the creative sector
03 Feb 2021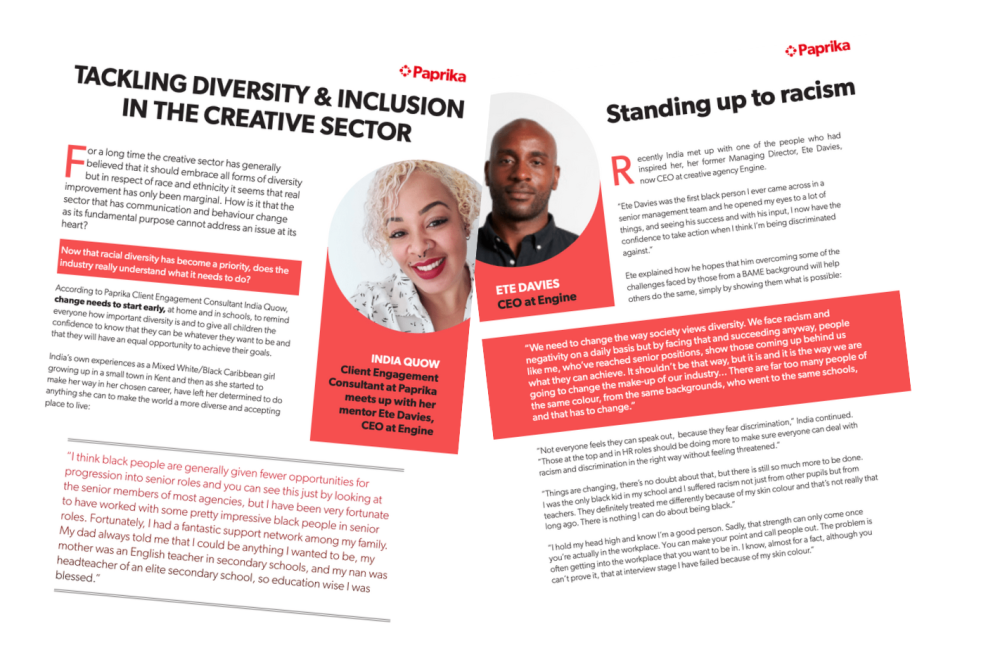 For a long time the creative sector has generally believed that it should embrace all forms of diversity but in respect of race and ethnicity it seems that real improvement has only been marginal.
How is it that the sector that has communication and behaviour change as its fundamental purpose cannot address an issue at its heart?
Now that racial diversity has become a priority, does the industry really understand what it needs to do?
Hear more from the DMA