Industry Issues: What impact is direct mail having on the environment?
12 Jul 2018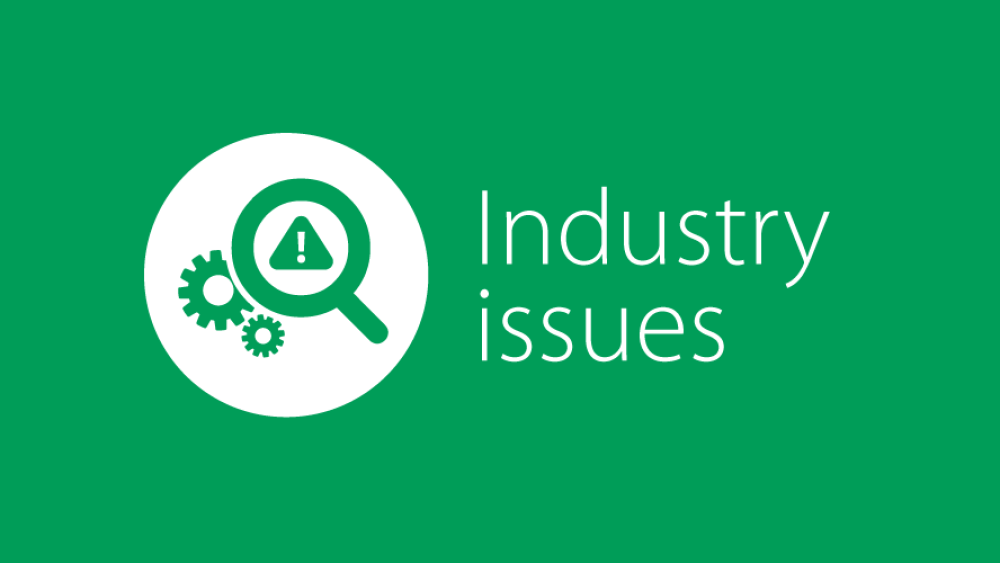 There are currently a number of key challenges facing the marketing industry, from data privacy legislation and customer engagement, to the environmental impact of industry practices. The DMA Group are committed to helping our members and the wider marketing industry identify and raise awareness to these issues - so that we can work towards finding solutions as a community. The second instalment of the 'Industry issues' mini-series analyses direct mail's impact on the environment and provides insight into what the industry is doing to help. John Mitchison, Director Policy and Compliance of DMA, explains what challenges the industry may face in the future.
Preserving our natural environment is not just a corporate responsibility or a one-time PR opportunity - it is a predicament that demands our attention and requires our industry to work towards implementing sustainable solutions, while operating within an ethical framework.

The BBC's latest series to be hosted by David Attenborough, Blue Planet 2, highlights the impact that industrialisation has had and continues to have on the environment. More can and should be done to address this situation, but it is important to investigate the damage we are causing as an industry first.

So, what impact is the marketing industry having?

There are a variety of environmental concerns that could be addressed here, but for this instalment we will focus on two areas: paper waste and plastics.

According to the DMA's latest Annual Door drops report, annual volumes of unaddressed mail have fallen considerably from 6.6 billion in 2013 to 5.7 billion in 2017. Just in the past 12 months alone the total weight of door drop material reduced by 3650 tonnes. The research paints a picture of an industry becoming more environmentally aware, which will in part be a result of improved campaign planning, printing and targeting techniques.

Paper is recyclable and one of the most recycled commodities in Europe. According to research recently published by Two Sides, paper and card have a recycling rate of 83% - the highest of any packaging material. The paper industry's support of responsible forestry practices, use of renewable, carbon-neutral biofuels and advances in efficient paper-making technology, make paper a product with distinctive sustainable features. Clearly huge strides have been made over the past few years but ongoing efforts and investment are needed to increase the recycling rate and reduce waste.

Back in 2004, the DMA signed a voluntary producer agreement with the Department of the Environment & Rural Affairs (Defra), committing the marketing industry to a target of 70% of all direct mail waste being recycled by 2013. The target was reached four years ahead of schedule and ended up on an audited level of 76%. Since then, the DMA has received no further guidance from Defra but would welcome any discussion that helps to promote the well-being of the environment.

Ground-breaking documentaries, scientific advances and consumer expectations all mean that now is the time to tackle plastic. The marketing industry can lead the way to help remove the industry's unnecessary consumption of plastic, but this will take a cross-industry effort and further discussion.

What is the industry doing to help and are there alternatives available?

The next challenge seems to be overcoming the use of polywrap for magazines and catalogues. In 2012, the PPA (Professional Publishers Association) issued guidance advising publishers to adopt using oxo-biodegradable PP film which is able to break down in the upper layers of landfill waste sites. They also advised using hydro-biodegradable film that consumers should compost at home.

Currently, there are a number of companies looking at alternatives – starch-based materials and paper replacements etc., but the current suggestions would cost significantly more. There are also other issues to address in terms of material and production costs – these materials may require the use of different machines which usually have to operate at a different speed. Advances in print technology have made the possibility of a world without polywrap more likely. To help facilitate this, printing companies have invested considerable sums over recent years to ensure that they can process unwrapped mail through their machines, by adapting large letter processing machines in their production lines.

Royal Mail currently offers a number of mechanised and manual products that support paper enveloped, plastic wrapped and unwrapped publications. They have been working closely with the industry (mailing houses and printers ) for a considerable period of time to find further alternatives, such as paper wraps and food starch wraps that can be efficiently sorted and delivered. These alternatives will allow customers to choose the most environmentally friendly coverings for their needs at a price they are prepared to pay.

Evidently, there are a number of alternatives to polywrap in the market, but as an industry we are keen to develop and innovate in this space. There is currently limited research into the use of plastics in the marketing industry as a whole and we are committed to working with our members to gain further insights into the possibility of further reducing non-recyclable plastic consumption from the industry.

What's next?

There has been significant progress made into reducing waste, and a number of organisations are already exploring sustainable alternatives - but there are still questions that need answering. The DMA has a number of councils in place, comprised of some of the industry's most influential organisations, to help answer these questions and resolve some of the key issues facing the industry. For example, the DMA's Print council aims to educate and establish best practice and future-proof the paper-based marketing industry. Their ongoing efforts provide our community with best practice advice and cutting-edge research that aims to find solutions to some of the most pressing issues – check out the DMA website in the coming months for further developments.
Hear more from the DMA