Engaging customers through retention marketing
27 Sep 2016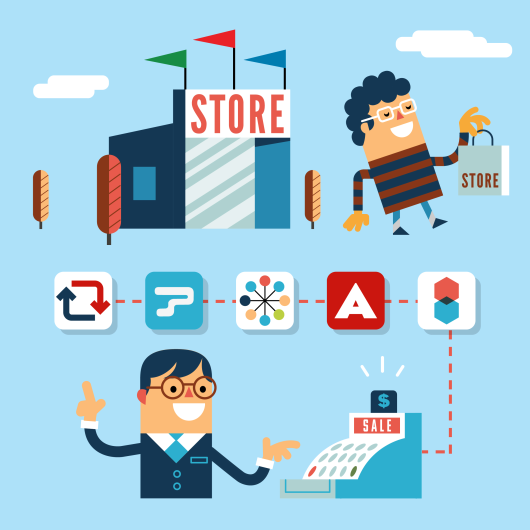 Retention marketing is a faithful friend to the savvy marketer. It has been for many years.
Rewind to the early 1990s and businesses latched onto a piece of research from Harvard Business School that analysed costs and revenues of serving customers throughout their purchasing life with a particular brand.
Across industries, the cost of acquiring customers soared and in the long-term made acquisition relationships unprofitable and unworkable.
But the big news? Get customers coming back and you increase retention rates by 5% and business profits would increase, from anything from 25% to 95%.
Yep, retention marketing made quite the splash. So what is it? Let's take a look.
Retention, retention, retention
Roughly speaking, retention marketing sees brands create environments where purchasing customers become engaged customers that (hopefully) return to purchase again and again. This focus hasn't shifted really from the 1990s, but what has changed is why and how businesses carry out this work – particularly now that data leaves breadcrumbs of insight for marketers to hoover up and use to build positive retention experiences.
Why retention, and why now?
The breadth of customer choice (too much, argues Barry Schwartz in this TED talk) forces marketers to work much harder across audiences to drive interest in products and services. The cliff-drop in attention spans is a challenge (and opportunity) that refocuses retention marketing as a key component in the marketing mix.
The advent of social media is an area of retention marketing that really catches the eye, with Twitter a platform that helps retention strategies hit their straps.There is insight into how users change their behaviours on social media as regards the brands they interact, with the know, like and trust factors coming into play.
One of the most positive aspects of retention is the evolution of the advocate customer: an individual happy to share content, products and services to friends on social networks, and, of course, indulge in a spot of purchasing action themselves. Allied, of course, to the fact that returning customers spend five times more than newbies.
So as retention thrives alongside the non-stop tech revolution, where will it head to next? Is it time for budgets to focus on retention over acquisition? Or could retention engrain itself as a C-suite area of interest for the forseeable?
Hear more from the DMA