'All change' - How can financial services organisations grow their customer base?
20 Sep 2019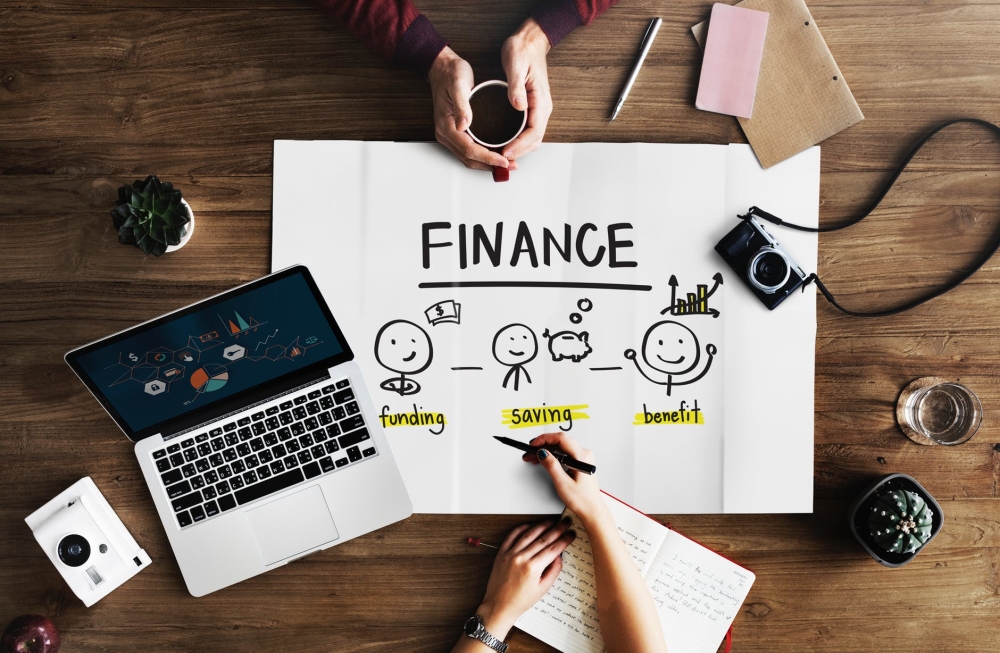 As a telemarketing company, we work with enterprise organisations in many different sectors. As a result, we are often presented with industry-specific challenges that inform the services and solutions we devise and provide to our clients.
In the financial services sector in particular, we have deep and broad experience, calling and call handling and delivering market research on behalf of many different organisations, from insurance companies, banks, FX providers, and corporate card issuers, to invoice factoring and investment companies. When working in this, or other heavily regulated sectors, our processes must always be robust and take account of the particular conditions of each market. The financial services sector, for example, is currently undergoing a period of massive change driven by:
Low levels of consumer trust
New players disrupting the market
More stringent data and compliance requirements
Better connected, more sophisticated consumers
Rapid technological change
Let's consider some of these challenges and how they are best addressed by financial services businesses.
Perceptions and lack of trust in the finance industry
Following PPI and other scandals, financial service organisations are grappling with the somewhat sticky perception of being cold, faceless or untrustworthy, which can make establishing new customer relationships problematic. Consumers who have had a poor experience in the past are naturally more guarded and less receptive to marketing messages and offers.
To combat trust issues, businesses need to communicate strong values and authenticity and, rather than focusing on why customers should care about their offering, focus on the value they can provide, moving away from product-centric to customer-centric propositions.
Communicating genuine authenticity has to be approached from all angles and consistent across all channels, from a brand's social media presence, advertising and written communications to each and every touch point, be that on or offline. Integrating human interaction within a sales and marketing approach can help businesses build closer relationships and shift perceptions away from a faceless organisation to that of a trusted friend.
Disruption within the market
Traditionally, financial services companies have been slow to adapt. Against this backdrop of consumer discontent, new players and non-traditional competitors are entering the market to take advantage of the disruption. In addition, consumers are commercially savvy so the ball is firmly in their court when it comes to choice – and for financial services, there's now a lot of it.

So in light of this disruption and increased competition, how can businesses stand apart?

To compete in this environment, financial services companies need to redesign their strategies, from the customer's perspective, becoming more flexible in their offers and more relevant to customers. By 2020, almost 40% of the workforce will be millennials and, whilst banks and financial service organisations need to cater to the needs this audience, they cannot afford to alienate others. The priority, therefore, is to understand the needs of the different consumer groups and adapt accordingly. Incorporating live conversations within your approach not only brings the human face of your brand to the fore, it enables you to gather invaluable customer insight and tailor a personal message and proposition. This highly personal approach helps you stand out and show your customers you understand and care about their needs.
Data, privacy and compliance concerns

To address the lack of consumer trust, the FCA (Financial Conduct Authority) has tightened regulation in the sector, putting greater emphasis on customer outcomes and increasing fines associated with misselling products and failing to adhere to its TCF (Treating Customers Fairly) guidelines.

A key driver behind consumer trust issues is, of course, the concern around data, how it is used, and for what means. Whilst GDPR (General Data Protection Regulation) is fully in force, there are understandably still reservations when it comes to buying products or services from a provider for the first time – particularly following many high profile data scandals.

To successfully sell and market products and services in this sector, it is critical to ensure you are working with full sets of clean, compliant data and are promoting relevant propositions to those that fully understand your offer and will truly benefit. Aside from avoiding FCA fines, your brand reputation is at stake.
Customer experience is king

Adapting to the pace of technological change and finding the right way to engage with consumers is also a major challenge for this sector. New technologies such as AI, machine learning and increasingly sophisticated bots have impacted customer experience dramatically. Whilst these technologies can improve service and convenience for the consumer and provide a wealth of data and analytics for businesses, they also risk de-personalising the customer experience.

Digital transformation and a more connected, more demanding consumer means businesses need to adapt and develop new business models. However, they must avoid overreliance on digital channels, potentially creating greater distance between them and their customers. Whilst taking advantage of the operational benefits that new technology brings, it is important not to lose sight of the value of traditional interactions and incorporate the human touch where it adds most value in the customer journey.

At The Telemarketing Company, we've been working with companies across finance, banking and insurance for almost 30 years and have grown into one of the leading FCA regulated agencies within the UK. With longstanding partnerships with clients such as American Express and Allianz Global Assurance, our mature, salaried, agents have deep sector knowledge based on extensive client engagement.

As a Market Research Society Company Partner and an FCA authorised and regulated business, we can provide high quality customer insight to inform your strategy and help you engage with your audience through meaningful interactions that build trust and help you meet your TCF compliance needs.

If you would like to know more about our work and experience in the financial services sector, and how we might help support your requirements, get in touch today.
Hear more from the DMA