Adapting customer experience in a post-Covid world
18 May 2020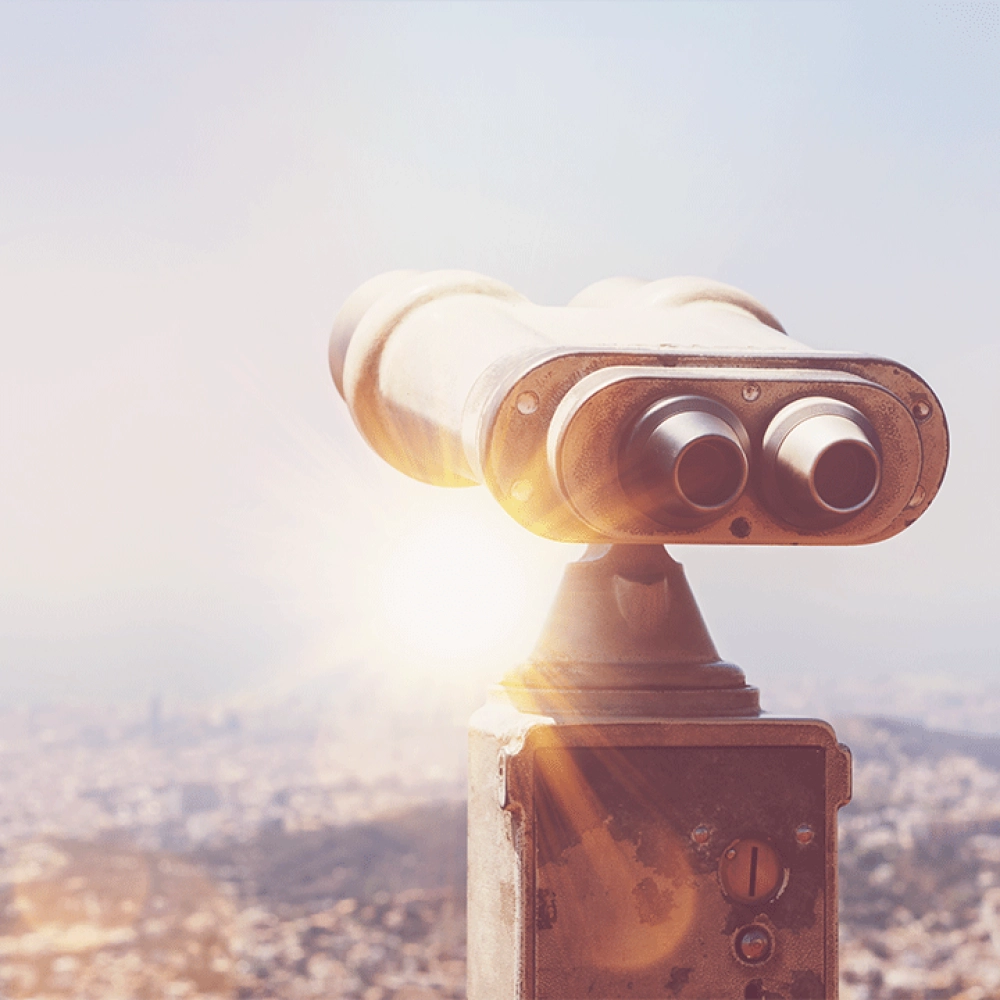 Customer Experience (CX) is at the heart of everything we do here at Feefo, but the impact of Covid-19 has resulted in the term quickly evolving. As customers' expectations shift, experiences with businesses change, and interactions move solely online, companies all over the world are adapting to their 'new' customer base, who have a new set of priorities that may be significantly different to those of a few months ago.
We spoke to Feefo's CEO, Matt West, to ask him about how recent events are affecting the state of CX, and how businesses can adapt to this rapid change.
The last few months have prompted a lot of people to change their usual buying behaviour. What challenges could lie ahead for businesses and how can they adapt their CX to fit with changing priorities?
The current situation has forced every single one of us to change in some way or another, whether we like it or not. So much of our everyday routine has been disrupted, whether that's the way we interact with people, the way we search or the way we make a purchase, or the things we prioritise. I think the main challenge businesses are going to face is getting to the bottom of what exactly it is that has changed for them, and precisely how their customers' behaviour has differed from before lockdown.
We're living through an experience which is capable of changing customer opinions overnight. Without the means to keep an eye on these changes, you run the risk of assuming the old rules still apply – which just isn't the case. Companies who can get their hands on this insight can use it to adapt their CX, better support their customers through this time, and make the necessary changes to continue those relationships when all this is over.
This means assessing every single communication that you're sending out, and all the interactions you're having with your customers – whether that's across your social media, your review content, your survey responses, and even your call-centre activity. What are you doing that's getting a positive response, and what isn't going down so well in this period? What's changing, or has already changed? Once you've pinpointed the things that have made you especially valuable at this time of turmoil, you can assess whether you think this will still be the case when the world has moved along.
The term 'the new normal' is being thrown around a lot. What do you think this looks like? How do you think customer relationships will change?
I think the 'new normal' will be more CX focused than ever. It will be all about fine-tuning right the way through the journey. Before all of this happened, evaluating the customer experience may not have been at the top of many businesses' to-do lists, whereas this situation has brought the real value of a brand right to the forefront of the consumer's minds. A refined CX is no longer a 'nice to have', it's an essential.
People will be a lot more focused on what they're deriving from a brand in terms of what the brand represents, what it offers, how they communicate with their customers and what they really stand for. This might mean that you need to reassess the ways in which you bond with your customers. After all, we've seen huge corporations all over the world show their more 'human' sides, so we all know it can be done.
With millions of us being forced to shop online, and with more time on our hands to research alternatives, businesses need to learn how to adapt to connect with their customers on a more personal and emotional level. Customers don't want sales tools or gimmicks, especially in times like these. It's crucial that businesses make trust signals a natural part of the customer experience rather than a 'bolt on' at the end of the journey. If the first time a customer sees someone else's opinion on a brand is next to the buy button, it feels like a sales tool rather than a genuine, core part of your customer experience. Without incorporating connections (such as feedback from like-minded people) into the CX from the very get-go, brands risk losing customers to competitors that they feel stronger emotional connections with.
Customer expectation has been on the rise for years. How do you think expectations have shifted in the past few months? What impact do you think this will have on customer expectation going forward?
In times of crisis, people tend to readdress their own personal values and priorities, which will also prompt a shift in their expectations as a consumer. When this is all over, we'll probably all be more forgiving when it comes to slip-ups and delays, but for how long? I predict that the 'pre-Covid' expectations of a seamless experience and swift next-day delivery will start to creep back once we reach the light at the end of the tunnel, but the focus of those expectations may evolve. Whilst we used to be concerned with the likes of same-day deliveries and hyper-personalised services, we may start to see greater value in other qualities of a business, such as their ethos, the way in which they communicate, their levels of customer service, or their commitment to the environment.
Sustainability was a big theme in the 2020 predictions. Do you think it's as prevalent as it was before all this started?
Health and the environment go hand-in-hand, so I think sustainability will be as prevalent as it was before lockdown, if not more so. Out of all this upheaval has come a bigger sense of responsibility, wellbeing and community in which we're all realising exactly what can be achieved when we're forced into changing our daily habits and our lifestyle choices. We're all learning to live without things we thought we all relied upon just months ago, and as a result, I think we'll all become more open to change as individuals and consumers.
Going forward, I think consumers will react well to those business who focus on these values and have them genuinely at their core, rather than using these messages as part of a piecemeal marketing campaign.
We've talked a lot about the consumer, but let's talk about employees. How important is feedback when it comes to your staff?
This situation is affecting every single one of us, and the mental health aspect of employees is critical. As a business, there's a level of responsibility when it comes to communicating with your team and really understanding what they're thinking, and how they're feeling. What do they need from you? What can you be doing for them to encourage them and show them enough appreciation?
Collecting feedback from your employees is vital. Not only can it help you keep an eye on the mental wellbeing of your staff, but you can get insight from those on the frontline of your company to let you know which processes and aspects of your business are doing well, and what could use some revision.
Situations like this tend to shine a light on the ethical behaviour of brands. The public will find out which businesses looked after their staff as well as their customers, and the outcome could have a huge influence on their buying decisions in the future.
Businesses should never underestimate the effect that positive customer feedback can have on staff morale, especially when people are working hard, potentially in reduced teams. Sharing uplifting feedback and praise from happy customers who have been positively impacted by the hard work of one or many of your team members can do wonders for job satisfaction and wellbeing.
A lot of people are talking about using this time to come back stronger than ever. What does this actually mean? What can businesses be doing to prepare for the future?
I think it's really important to take a positive view on developing your recovery plan - you very rarely get an opportunity like this to take such an in-depth look at your business, taking stock of everything from your team members and their skill sets to the processes you've got in place.
By understanding what your customers have done over this period – whether that's why they've stuck with you or have gone elsewhere, you can use the information to make smarter and more well-informed decisions and plans for the future.
Using feedback gives you the opportunity to open up a new stream of communication with your customers. Not only does it allow consumers to form a community and help guide each other's buying decisions, it can also help you to decide what to focus on and highlight to your new customers once restrictions have loosened.
Have your customers remained loyal to you because you offer amazing customer service? Do you stock a product that customers can't get anywhere else? By using customer feedback and surveys at every point in your journey (that means getting in touch with customers who have jumped ship, too), you can identify your strongest points and use them in your marketing to widen your customer base and build on that brand loyalty you've already achieved. Don't underestimate your ability and your need to plan and think about things differently!
How are Feefo working through this period?
Although we're working remotely, we're just as connected as we have always been as a team. At a time when friends, family and community have never been so important, we've made it a priority to stay in touch as much as we can, hosting everything from virtual tea breaks to fancy-dress quizzes for charity over video chat. We're also taking even more time to share the wonderful customer feedback we've been receiving with the whole team, so they can see how their hard work is helping to support our clients when they need it most.
This focus on communication isn't just something we're doing internally, we've been coming up with new ways to keep conversations going with our customers as well. Across our social media, for example we've been using #FeefoConnected to encourage like-minded businesses to share positive stories, whether it's an initiative they are proud of; a shout out for another small business they're loving or just sharing a podcast that's helping them stay motivated.
As experts in feedback and insight, we regularly see the impact that listening to customers can have on a business. We have the tools available to help brands make informed decisions for a stronger future and an incredible team, dedicated to helping clients achieve their goals. We know the kind of challenges that our businesses across all sectors are up against but we're definitely seeing positives out there. Despite the impact of recent weeks, the focus has to be on recovery, and if ever there was a time to take stock and make improvements to the experience you offer, it's now.
Hear more from the DMA