6 ways to manage your customer expectations when times get tough
04 May 2020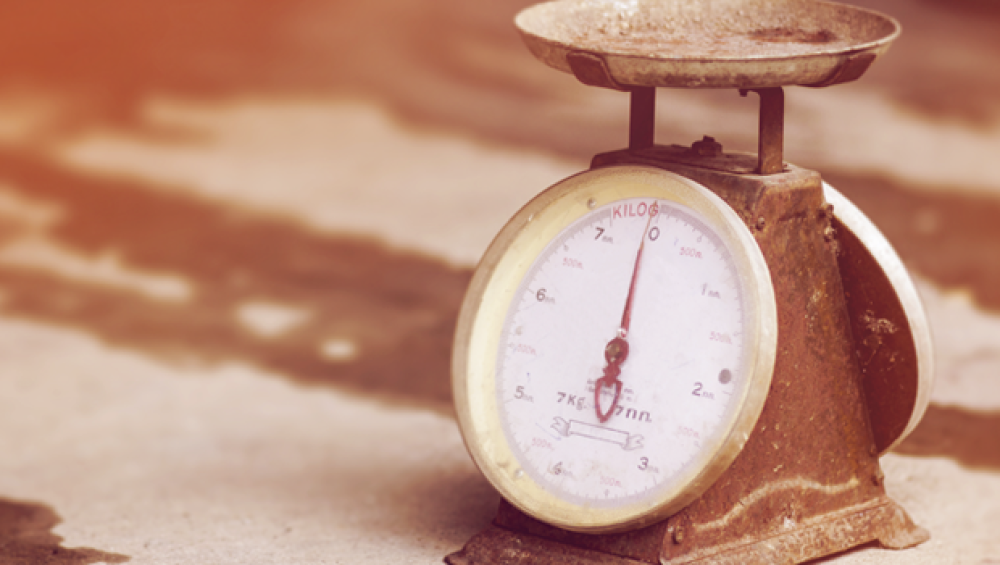 86% of people are willing to pay more for a great customer experience. In fact, customer experience is fast becoming one of the key revenue generators for businesses, bringing new faces through the door and making sure they come back time and time again.
With next day delivery and instant live chat responses fast becoming the norm, customer expectation is high, but what happens when something beyond your control disrupts the way you do business? How do you manage those expectations, without sacrificing the customer experience you've worked so hard to build?
Remember, customer experience isn't about individual actions or fancy perks, it's about recognising the value in your customers and putting them first, at all times. Creating moments that matter, no matter how small, will be the key to your brand coming out the other side with your head held high and your relationships intact.
With that in mind, here are six practical tips to help you manage your customer expectation during difficult circumstances and still deliver a fantastic customer experience in the process.
1. Don't be afraid to tell the truth
The first step to managing customer expectation is to tell your customers what's going on as soon as possible, even if you don't have all the answers just yet. This is an important first part to the process as it helps set realistic expectations from the get go. People might've been sucked in by the promise of next day delivery, but they're going to be equally put off when those same products don't turn up as promised. 81% of consumers say that trust in a brand impacts their buying decision, so they're far more likely to be understanding if you're upfront about any potential changes or issues from the start.
If you're struggling to keep up with demand, or the situation means you're not able to hit your usual high standards, let your customers know. Send regular emails keeping them informed of the situation or place a banner on your home page that you keep up to date with the latest information.
Being open and honest with your customers goes a long, long way towards keeping them on-side, no matter how bad the situation gets.
On the flip side, if everything is business as usual, reassure your customers that you're still going strong. Keep in regular contact throughout their journey and use social proof wherever possible to add that extra layer of confidence and prevent them from wavering over that 'add to basket' button. Reviews, testimonials, award wins; they all help to reassure customers at key points in the journey and set expectations for what they can expect from you.
2. Adapt how you speak to your customers
How you communicate with your customers throughout their experience with you can make all the difference, especially when things aren't running smoothly.
They will be looking for a greater level of guidance and support, so pack your tough sales talk away for a little while, and embrace a softer, customer-first approach. Keep in regular contact, let them know just how much you appreciate them and exactly where they stand. When uncertainty starts to rear its ugly head, all customers really want in order to keep their expectations in check are answers. Make it clear that you're responding to reviews and customer service queries as quickly as possible. Share helpful content, engage with them across social media and even set up an FAQs page to keep your customers up to date with any changes. These measures will help your customers to feel informed, supported and could even take some pressure off your customer service team.
3. Go where your customers are going
With app downloads on the rise, smartphones replacing the desktop, and social media becoming the call centre of the future, you need to be able to deliver a great customer experience no matter the platform. When the situation starts to change, however, this shift in consumer behavior can be even more dramatic. Ask yourself, where are your customers engaging most? Is the situation driving them to use one particular channel?
This is all about being adaptable. Consumers now expect a reply when they @ you on Twitter or for your mobile site to work seamlessly on their phones, even during busy or strenuous periods. It's equally important to keep your messaging consistent, especially when things are changing pretty rapidly. Get savvy to where your customers are going and try to understand what their main barriers when doing business with you on these new platforms are. For instance, 60% of mobile shoppers say they've encountered problems with a mobile site in the last 12-months, which can be a major stumbling block if the situation has caused your customers to head online, rather than visit you in store. A survey could be a great place to start to find out how your mobile site is faring with the increased traffic. Is it easy to navigate? Are loading times fast enough to keep customers on site? Once you know the problems you can set about fixing them and creating a customer experience more in line with growing expectations.
4. Make sure your customer service team is well prepared
93% of customers are likely to make repeat purchases with companies who offer excellent customer service; but an unexpected turn of events can wreak havoc with your business, and it's your customer service team that are often the first to feel the heat. Staying on top of the sudden influx of calls and enquiries is essential for tempering expectations and keeping customers on side during a difficult period. They can only smash it out the park, however, if you've given them the tools to succeed.
Make sure the team are thoroughly briefed on the situation and have all the facts that go along with it so no false promises are made or inaccurate information given out to customers, as this will cause problems further down the line. Try to bring out the human side of your business as much as possible through your customer service team. Empathise with your customers wherever you can and try to see things from their perspective.
It's also important to remember that your customer service team need as much support as your customers at this time. Investing in support tech, such as Zendesk, providing regular and comprehensive training, and simply asking the team for feedback can be a great way of keeping morale high and ensuring they deliver a great customer experience no matter the situation.
5. Be as flexible as possible
From pricing to payments, subscriptions to customer service, the more agile and flexible your business is able to operate, the more you can adapt to meet the expectations of each customer.
When things start to get a little challenging, it's tough not to retreat into our shells and stick with what we know. When the business environment becomes unpredictable, this becomes even tougher for businesses.
All you can really do at the end of the day is let your customers know you have their best interests at heart by offering support wherever you can. Maybe it's flexible payment plans, deferring subscriptions, or extending your support hours. Whatever it takes to give customers your full backing and guide them through a difficult period, without damaging your business, will go a long way in carrying favour when things return to normality.
The more you do to support them now, the more likely it is that they'll come back when circumstances start to change for the better. The alternative? Do nothing and lose them forever! When you realise that it costs as much as 25 times more to acquire new customers than it does to retain them, making a few concessions now to keep the peace, is going to save you a lot of money down the road.
6. Listen to what your customers are saying
When business as usual goes out the window it's easy to stop listening to your customers. Simply tuning in to what they're saying is a great way to understand how to better support them and understand their changing expectations.
Your customer reviews are a good place to start. Whether you're collecting them yourself, through a third-party or relying on Google to help you out, your customers will be talking about your business somewhere online. Tuning into that feedback is a great way to find out how well the processes you have in place are working and if you're missing something. You may also be able to identify developing issues and address them before they escalate. This may sound time consuming, but there are tools out there that can help. Performance Profiling, for example, uses AI tech to automatically read through your reviews and pick out the key themes that need some attention.
Once you have all this insight, you can start making changes to your overall customer experience that you know for a fact will be well received - because you've based it on real customer opinion. This isn't only beneficial for when things go a little awry, but invaluable for improving your customer experience going forward, and learning lessons on how to adapt next time you face a challenging situation.
Putting the customer above all else
A business is nothing without its customers, so how you treat them and the journeys you go on together will define how your brand is remembered.
When times are tough, it is the brands that put customer care above all else that are most likely to remain successful when things return to normality.
Hear more from the DMA