2016 emedia's Lead Nurturing Report In Partnership With Salesforce Pardot
22 Aug 2016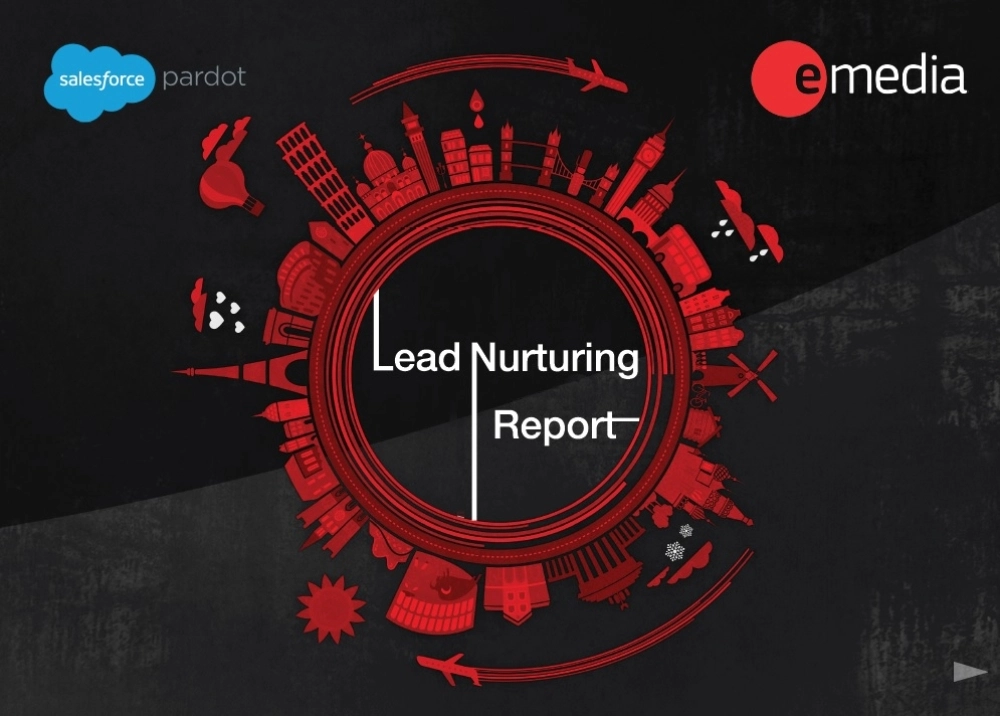 Intelligent Lead Nurturing Leads to Natural Expansion
Lead nurturing is a powerful marketing strategy and it is evident that marketers would like to continue reaping the rewards of their nurturing programs by setting a variety of objectives that revolve around this indispensable tool.

emedia and Pardot set out to discover the latest and greatest lead nurturing strategies currently deployed by the top tier marketers to drive their prospects through the buying cycle.

This report draws its conclusions from a 2016 survey that polled a large sample of B2B marketers based in EMEA and US/NA.
Insight into the mind of your peers - Discover the benefits that marketers have reaped, challenges they've faced and the future goals that they're now aspiring to.

You'll find top tips on numerous topics including segmenting data, personalising programs and marketing automation. This report will fuel your future plans and help you to design and implement successful lead nurturing campaigns.
Follow this link to download the report: http://forward.emedia.com/l/71392/2016-08-15/42sb33/71392/114758/emedia_Lead_Nurturing_Report_2016.pdf
Hear more from the DMA