What's going on at DMA Talent?
04 Apr 2022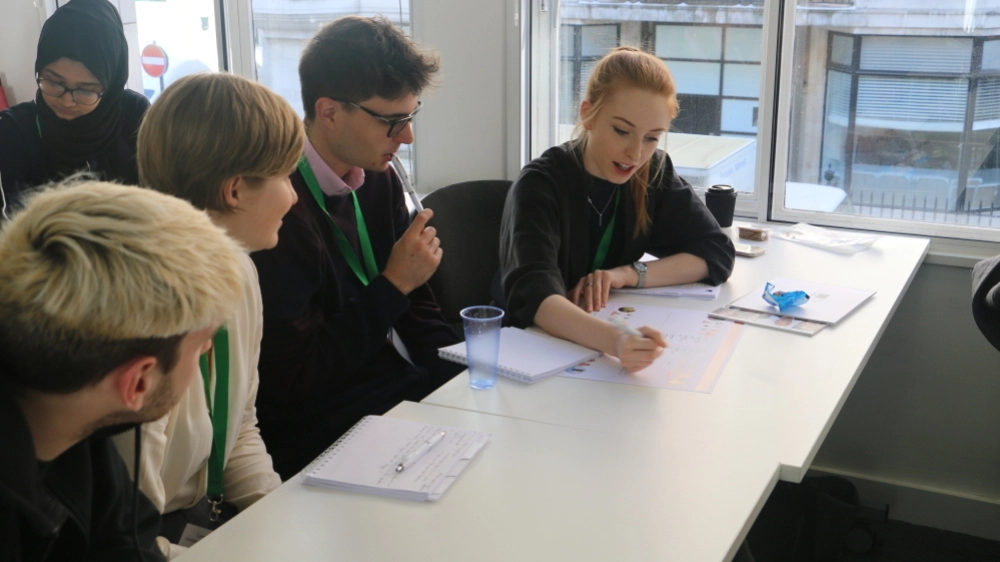 DMA Talent champions young people as the future of our industry.
Our goal is to attract a new generation of fresh thinkers by raising awareness and showcasing the sector's inspiring and dynamic range of career opportunities.
We nurture aspiring marketers by providing the roadmap, skills and connections to kick-start their professional journey, and by instilling our customer-first principles, we drive our industry forward in a responsible and sustainable way.
.
What's coming up?
Our next Creative Data Lab will be held online via Zoom soon, date tbc. Find out more and apply here.
.
What's been going on recently?
DMA Student Membership is here, which helps aspiring marketers demonstrate they're committed to their professional development and are actively seeking to improve their skill set. Members get 24/7 online access to a library of resources, as well as Member only events, skills sessions, networking opportunities, and free access to the IDM Award in GDPR, usually costing £594. Membership costs just £45 per year, with the option of paying in monthly instalments of £3.75. Discover all of Memberships benefits and become one here.
Up for a challenge? Our Marketing Challenge gives you the chance to work on a real marketing brief and win an industry recognised competition. Whyte & Mackay have set 2022's brief, find out more about the challenge and get your hands on the brief here.
September saw a group of aspiring data-driven marketers join us online for 3 days at Creative Data Academy UK Wide 2021, sponsored by Code Worldwide.
DigiConnect from Bournemouth University have been crowned winners of 2021's DMA Talent Marketing Challenge, after months of hardwork on ScotRail's brief. Find out more about the challenge, the finalists and the winning team here.
July saw a group of aspiring data-driven marketers join us online for 3 days at Creative Data Academy Scotland 2021, sponsored by Whyte & Mackay EMEA. Discover what happened here.
Marketing apprenticeships are a great way to grow your talent pool, but where do you start to get talented apprentices into your marketing and data teams? Our "Build Your Talent Pool with Marketing and Data Apprentices" webinar sheds light on that very question, and we've broken the webinar down into short bitesized clips so you can get to the answers about apprenticeships you want. Watch the clips here.
In February, a group of Manchester Metropolitan University studetns joined us at a Creative Data Lab to get a glimpse of what a day in the data and marketing industry is like, working on a brief set by the Rugby League World Cup 2021. Disover what happened here.
Supported by DM Trust, we have produced a research report on the state of apprenticeships for the data and marketing industry, which reveals key insights into what is limiting uptake, as well as the opportunities that they can bring to an organisation. Download our Apprenticeships: The Hidden Potential report here.
.
Keep up to date with everything DMA Talent
Want to stay up to date with all the latest news on all our programmes and events, ensuring you know when everything is running and when applications open and close? Join our mailing list by clicking here.
For those looking to break into industry:
If you're an aspiring marketer, click here and complete the form to be the first to find out more information about upcoming events and programmes.
For educators or similar:
If you'd like to find out more about events and programmes as well as learning resources to help you support your students through their learning, click here and complete the form.
For businesses seeking the best talent:
If you're looking to engage the best talent, there are plenty of ways you can get involved from sponsorship packages to speaking opportunities. Drop us an email for a chat.
Hear more from the DMA