Creative Data
01 Jul 2020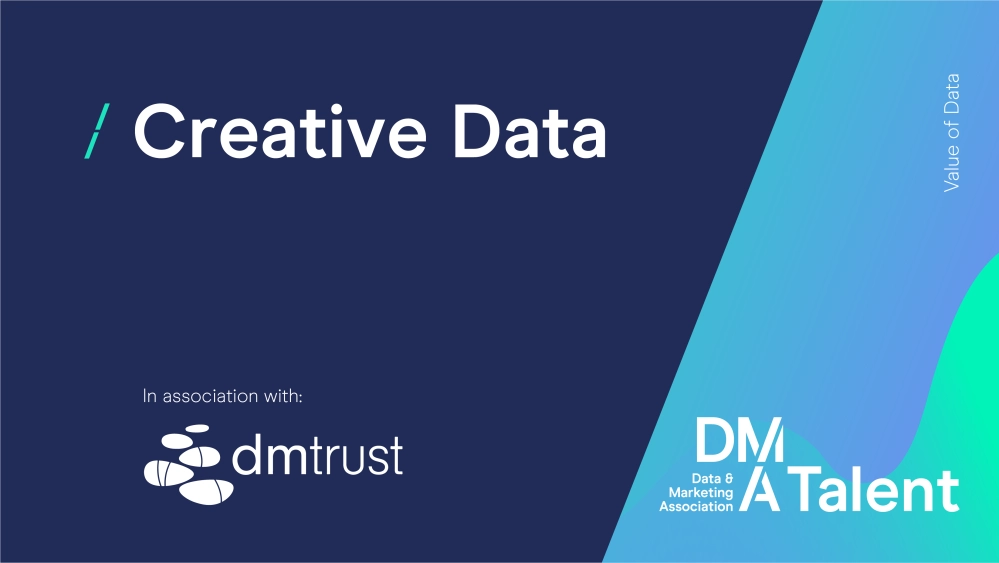 Our Creative Data programme will introduce you to the data and marketing industry, connect you with leading industry professionals and, by attending, you'll show employers that you're committed to your personal development.
We run two online events within the programme. Our labs are one-day workshops that challenge you to crack a real-life business problem using data, and give you an insight into what a day working in the industry is like.
Our three-day academies take you on a deeper dive into the industry. You'll hear from data experts on hot industry topics and discover the vast array of careers available.
Creative Data Academy
Our three-day academies will show you how data, insight and information are harnessed by marketers to craft inspiring and memorable campaigns.
At an academy you will:
Work on a marketing brief for a famous brand using data to inform and shape your response, which you will pitch to the client on the last day.
Get inside the real-world of creative data with talks and Q&As with established industry data and marketing practitioners.
Collaborate with your fellow academy attendees to brainstorm creative ideas.
Many of our academy students have secured their first job or placement as a direct result of attending. Chloe Mo, 2017 attendee and now Insight Analyst as ASOS.com, is did just that. Read her story here.
Appliations for both of 2021's Academies have now closed.
The Creative Data Academy will return in 2022, join our mailing list here to know when dates are set and applicaitions open.
.
Creative Data Labs
At our one-day lab, you'll be challenged to crack a well-known brand's business problem. With data presented to you in its rawest form, you will work in small groups to devise methods to understand, analyse, and produce recommendations.
Data experts will be on-hand to guide you through the process and help you tackle the brief.
At a lab you will:
Get to grips with a data-related brief set by a well-known brand.
Learn how to analyse datasets to gain insights and make marketing recommendations.
Meet and network with like-minded individuals and industry professionals.
Receive feedback and guidance from established data practitioners.
Upcoming online labs:
Throughout 2022 (dates tbc)
Applications are open, if you apply and are successful, we'll let you know when the date for the next lab is set.
.
Questions? Get in touch with DMA Talent.
Become a DMA Student Member. Being a Student Member shows employers you're committed to your professional development and that you're actively seeking to improve your skill set, making you stand out from your peers. Discover all of Student Memberships benefits and become one here.
Hear more from the DMA